Yesterday clouds moved in and we had a few sprinkles of rain and we topped at 103º.

Picture of the Day ... then and now, Max Baer Jr....
Max Baer Jr. was best known for his role in Beverly Hillbillies. As of 2021, his net worth is over $65 million. Beyond a career in acting, he was also a producer and a screenwriter. Today, he's 83 years old.

Interesting about Iowa....
Ripley's Believe It or Not has dubbed Burlington's Snake Alley the most crooked street in the world.
On the other hand, this is Lombard Street in San Francisco and it's been called "the crookedest street in the world" ! Both look the same.
Elk Horn in the largest Danish settlement in the United States.
Wright County has the highest percentage of grade-A topsoil in the nation.
Quaker Oats, in Cedar Rapids, is the largest cereal company in the world.
Dubuque is home to the only county courthouse with a gold dome.
Herbert Hoover, a West Branch native, was the 31st president of the United States and the first one born west of the Mississippi.
The famous actor John Wayne was born in Winterset on May 26, 1907.
Iowa State University is the oldest land grant college in the U.S.A.
From Mr. Food
This simple goulash recipe is a skillet sensation! Made with ground beef, macaroni, and lots of mozzarella cheese for a hearty weeknight dinner everyone will love. Plus, we added a little bit of our favorite Italian seasonings. Because it's so easy to make, we know our Italian Goulash Skillet is going to be one of your favorites too!

1

/

2

pound elbow macaroni, cooked according to package directions

1 pound ground beef

1

/

4

cup chopped onion

1 (24-ounce) jar spaghetti sauce

1

/

2

teaspoon garlic powder

1

/

2

teaspoon Italian seasoning

1 teaspoon salt

1

/

4

teaspoon black pepper

1

/

2

cup shredded mozzarella
In a large skillet, over medium-high heat, saute beef and onion, stirring to break it up until no pink remains; drain excess liquid.

Add spaghetti sauce, garlic powder, Italian seasoning, salt and pepper; mix well. Stir in pasta and heat 2 to 3 minutes or until heated through.

Sprinkle mozzarella over the top and serve.

Special birthdays today, my late friend Erika Norman's husband Spencer is celebrating. He is also the father of Cathy (LASD ret). Happy Birthday Spencer!!
And my former Temple City neighbor Marie Vincent is celebrating. Happy Birthday Marie!!
Historically this date....
..........and my Brian joins the Marines!


And births this date include...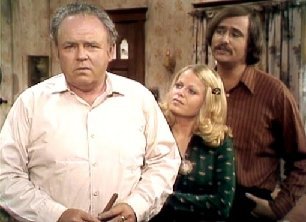 All I know. Nuff said. Have a good Monday. Ciao.
On August 2nd, National Ice Cream Sandwich Day encourages us to cool off with one of our favorite frozen treats. Whether it's vanilla, strawberry or Neapolitan between two chocolate wafers, the dessert sure will hit the spot on a hot summer day.
The original ice cream sandwich sold for a penny in 1900 from a pushcart in the Bowery neighborhood of New York. Newspapers never identified the name of the vendor in articles that appeared across the country. However, the ice cream sandwiched between milk biscuits became a hit. Soon, pushcarts popped up around the city and country during the summer months selling the portable treats. Early pictures show beach goers at Atlantic City getting their ice cream sandwiches for 1¢ each.
Once ice cream sandwiches became popular, recipes for home cooks filled the papers. The sandwich layers included everything from angel food and sponge cake to shortbread cookies. Restaurants offered the ice cream sandwich as a decadent dessert for travelers. By 1940, grocers sold sandwiches made with crispy wafers.
One account claims the modern ice cream sandwich with the chocolate wafer was invented in 1945 by Jerry Newberg. The ice cream maker sold his creation at Forbes Field in Pittsburgh, PA. At the time, the storied location was home to the Pittsburgh Pirates and Steelers.
If the chocolate brownie wafer doesn't appeal to you, don't hesitate to mix it up. All variety of cookies make excellent sandwich parts. Change up the ice cream, too. Around the world, ice cream sandwiches go by a variety of names including the Monaco Bar, Giant Sandwich, Maxibon, Cream Between, Vanilla Slice, and many more.
HOW TO OBSERVE
Enjoy an ice cream sandwich today!