Good 47º sunny clear morning.
Yesterday we started off clear and sunny and stayed that way all day. Not a cloud. We topped at 92º.
Playboy mogul Hugh Hefner had a soft spot for bunnies. Not only did Hefner adore blonde bunnies of the human kind, but he also adored endangered bunnies. The endangered Lower Keys marsh rabbit, officially known as Sylvilagus palustris hefneri – is named after Hugh Hefner. The subspecies name, hefneri, is in recognition of the Playboy magazine founder who financed the research that identified the species in the 1980s. That bunny, weighing up to only 3 pounds, is endangered and its range is limited to the lower Florida Keys.
Hugh Marston Hefner (April 9, 1926 – September 27, 2017) was an American magazine publisher. He was the founder and editor-in-chief of Playboy magazine, a publication with revealing photographs and articles which provoked charges of obscenity. The first issue of Playboy was published in 1953 featuring Marilyn Monroe in a nude calendar shoot; it sold over 50,000 copies.
Hefner extended the Playboy brand into a world network of Playboy Clubs. He also resided in luxury mansions where Playboy "playmates" shared his wild partying life, fueling keen media interest. He was an advocate of "sexual liberation" and "freedom of expression", and he was a political activist in the Democratic Party and for the causes of First Amendment rights, animal rescue, and the restoration of the Hollywood Sign.
In January 1952, Hefner left his job as a copywriter for
Esquire
after he was denied a $5 raise. In 1953, he took out a mortgage loan of $600 and raised $8,000 from 45 investors (including $1,000 from his mother—"not because she believed in the venture," he told
E!
in 2006, "but because she believed in her son") to launch
Playboy
, which was initially going to be called
Stag Party
. The first issue was published in December 1953 and featured
Marilyn Monroe
from a 1949 nude calendar shoot she did under a pseudonym when she was in financial distress before she was famous. Monroe did not consent to her pictures to be used by Hefner and she was not compensated by Hefner for them
. That first issue sold more than 50,000 copies.
(Hefner never met Monroe, but he bought the crypt next to hers at the
Westwood Village Memorial Park Cemetery
in 1992 for $75,000.)
On June 4, 1963, Hefner was arrested for promoting obscene literature after he published an issue of
Playboy
featuring nude shots of
Jayne Mansfield
in bed with a man present.
The case went to trial and resulted in a
hung jury
.
If you want to read more...
Cravin' some extra comfort after a long day? Our recipe for Weeknight Salisbury Steak will hit the spot! It's a comfort-food favorite that's melt-in-your-mouth tender and seasoned to perfection. Just try to resist licking your plate clean!
1

1

/

2

pounds ground chuck

1

/

4

cup chopped onion

1

/

2

cup Italian bread crumbs

1 egg

1 teaspoon garlic powder

1

/

2

teaspoon salt

1

/

2

teaspoon black pepper

1

/

2

pound fresh mushrooms, sliced

2 (12-ounce) jars beef gravy
Preheat oven to 375º. Coat a 9- x 13-inch baking dish with cooking spray.

In a large bowl, combine ground chuck, onion, bread crumbs, egg, garlic powder, salt, and pepper; mix well. Form into 6 oval patties and place in baking dish.

In a medium bowl, combine mushrooms and gravy, then pour over patties.

Bake uncovered 40 to 45 minutes, or until no pink remains.
***
Salisbury steak was one of the first main dishes to become a TV dinner favorite in the early 1950's. It's still as popular today, and tastes even better when it's homemade!
Historically this date....
1969 – The biggest explosion in the history of rocketry occurs when the Soviet N-1 rocket explodes and subsequently destroys its launchpad.
And births this date include...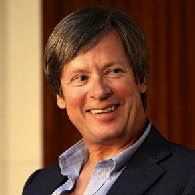 1958 – Aaron Tippin, American singer-songwriter, guitarist, and producer
All I know. Nuff said. Happy TGIF. Ciao.
National Eat Your Beans Day is a "live healthy" holiday observed every year on July 3rd. This day celebrates the bean vegetable in all sizes, shapes, and colors. Beans (legumes) date back to the early seventh millennium BCE, making them one of the longest-cultivated plants.
As they were seven millennia ago, today, beans are a significant source of protein. If you're looking for complex carbohydrates, folate, fiber, and iron, eat some beans. They are excellent sources for each of those. A very healthy choice for any meal or snack, they are also an excellent source of fiber, low in fat and high in complex carbohydrates, folate, and iron.
There are approximately 40,000 bean varieties in the world.

Only a fraction of these varieties are mass-produced for regular consumption.
Let's Snack!
That's a lot of beans! How do we know which ones to choose? Snacking on chickpeas provides us with one of the best choices. Also known as garbanzo beans, these legumes pack a whopping 12.5 grams of fiber, 71 % of the recommended daily intake (RDI) of folate, 84% RDI of Manganese, and 26% RDI of Iron per serving in 1 cup. Add chickpeas to stews like you would any bean. However, they also roast nicely with your favorite herbs and spices for a delicious and healthy snack.
With so many choices, celebrating with beans should be a delicious success!