Good 31º cloudy/foggy morning.
Happy Day After Thanksgiving. Hope yours was a good one. Mine was great... with Brian, Jen, Tucker, Sami, Dash, Grandma Jean. Also joining us were two couples, friends of Brian and Jen, and their children at Grandma Jean's house. Here is Jen carving the turkey...
Interesting about Thanksgiving...
...George Washington was the first president to declare Thanksgiving a holiday, but it was on a year-to-year basis, so each president had to re-declare it every year. Thomas Jefferson was so adamantly against Thanksgiving that he refused to declare it a holiday during his entire presidency. Jefferson passionately believed in the separation of church and state, and thought that the day of "prayer" violated the First Amendment. It wasn't until 1863, when Abraham Lincoln proclaimed Thanksgiving a federal holiday to be commemorated each year on the fourth Thursday of every November.
Picture of the Day...
Interesting about seals....
Pinnipeds, commonly known as seals, are a widely distributed and diverse clade (

a group of biological taxa, such as species, that includes all descendants of one common ancestor)

of carnivorous, fin-footed, semiaquatic marine mammals. There are 33 extant species of pinnipeds, and more than 50 extinct species have been described from fossils.
Although pinnipeds are widespread, most species prefer the colder waters of the Northern and Southern Hemispheres. They spend most of their lives in the water, but come ashore to mate, give birth, molt or escape from predators, such as sharks and killer whales. They feed largely on fish and marine invertebrates, but a few, like the leopard seal, feed on large vertebrates, such as penguins and other seals.
Baby seals are called pups. Pups are typically born in the spring and summer months and females bear almost all the responsibility for raising them. Mothers of some species fast and nurse their young for a relatively short period of time while others take foraging trips at sea between nursing bouts.
Largest seal is the Elephant Seal...
Something to make with your leftover turkey.....
TURKEY AND SWEET POTATO FRITTATA
5

large eggs

3

large egg whites

1

tsp

kosher salt

freshly cracked black pepper

1

oz

grated Gruyere cheese

,

omit for Whole 30

2

teaspoons

olive oil

1

small onion

,

chopped

12

ounces

peeled Sweet Potatoes

,

diced into 1/2-inch pieces

1

tsp

fresh or 1/2 tsp dried thyme

1/4

teaspoon

garlic powder

1/4

teaspoon

paprika

6

oz

leftover turkey breast

,

chopped

1

loose cup baby spinach

,

roughly chopped
Preheat the oven to 400°F.

Crack the eggs and egg whites into a large bowl. Add 1/4 teaspoon of the salt and a pinch of fresh cracked pepper and beat until blended. Mix in cheese.

Heat a 10-inch nonstick oven safe skillet over medium heat.

Add the oil and onions to the pan and cook until the onions are golden, 5 to 6 minutes.

Add the sweet potatoes and thyme, season with 3/4 teaspoon salt, garlic powder, paprika and pinch of black pepper. Cover and cook the sweet potatoes over medium-low heat, stirring occasionally, until crisp and tender, about 12 minutes.

Add the chopped turkey to the skillet and stir to combine. Add the spinach, and cook until wilted, about 2 to 3 minutes.

Pour the egg mixture into the skillet. Reduce the heat to low and cook until the edges are set, 6 to 8 minutes.

Transfer the skillet to the oven and bake until the frittata is completely set and cooked through, 8 to 10 minutes. Remove from the oven and cut into 6 wedges and serve.
Historically this date....
And births this date include...
Interesting how he got his name, it sounds American Indian, not.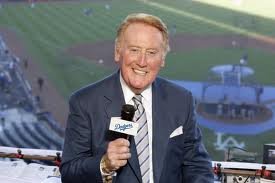 All I know. Nuff said. Happy TGIF (Black Friday). Ciao.
National Native American Heritage Day on the day after Thanksgiving honors American Indians across the nation. The day celebrates the vibrant cultures, traditions, and heritages while recognizing the many contributions Native Americans have made.
The day encourages listening to Native American voices and fostering pride in the vibrant and layered heritage that's embedded deep within our society.
In the United States today, Native Americans contribute to society daily. Whether through art or government, their insight and perspective elevate an art form or a district. They serve in the military, the medical and legal fields. Their knowledge wins battles large and small.
Carol Metcalf-Gardipe – Geologist
Ms. Gardipe's many roles include director of the American Indian Engineering Program (the first of its kind) and one of seven founders of the American Indian Science and Engineering Society (AISES). She is also a professor, administrator, and an award-winning geologist who held positions with the U.S. Geological Survey, National Oceanic Atmospheric Administration.
Lila Downs – Musician
The Grammy Award-winning singer/songwriter immigrated from Oaxaca, Mexico, and has been singing since she was eight-years-old. While her Latin style speaks to a global audience, her music also has heavy jazz influences.
Deb Haaland (Rep-D)
Representative Haaland was elected to Congress in 2019 from New Mexico's 1st District. She has served on the Armed Services Committee and Natural Resources Committee. Both parents served in the U.S. Military. Her father was in the Marines and her mother in the Navy.
Emory Sekaquaptewa – Anthropologist
Hopi linguist, anthropologist, scholar, educator, artist, and appellate court judge, Emory Sekaquaptewa is best known for developing the first Hopi language dictionary.
Master Sgt. Woodrow W. Keeble
In 2008, Keeble became the first full-blooded Sioux Indian to receive the Medal of Honor. During a battle in the Korean War, his actions saved the lives of fellow Soldiers. He was born in 1917 in Waubay, SD, but spent most of his life growing up near Wahpeton, ND. As the war heated up in Europe, Keeble joined the North Dakota National Guard in 1942. His service included World War II, the Korean and Vietnam Wars. He earned the Distinguished Service Cross, the Silver Star, the Bronze Star, two Purple Hearts and the Combat Infantryman Badge in addition to the Medal of Honor.
HOW TO OBSERVE
To celebrate Native American Heritage Day, try any of the following:
Read a story about or by a Native American.

Visit one of many Native American museums, heritage centers, or historical sights.

Try a delicious Native American recipe.

Watch a movie or documentary about or by a Native American.

Participate in or watch a game of Lacrosse.

Attend one of many seminars, performances, or events honoring Native American culture across the country.
NATIVE AMERICAN HISTORY DAY HISTORY
Riding horseback from state to state in 1914, Red Fox James, a Blackfoot Indian, sought endorsement from 24 states in support of a national day recognizing and honoring Native Americans. He presented these endorsements to the White House the following year. While no national day was proclaimed, the state of New York declared the second Saturday in May as American Indian Day.
In 1986, the 99th Congress passed a joint resolution authorizing the President to proclaim the week of November 23-30, 1986, as American Indian Week. President Ronald Reagan declared the first American Indian week that year and each year following of his presidency. President George H.W. Bush continued the proclamations until 1990 when he approved a joint resolution to declare November as National American Indian Heritage Month. This tradition has continued annually. In 2008 the Native American Heritage Day Act was enacted by Congress and signed by President Barack Obama. (aka BO!)