Good 41º dark cloudy morning.
Jerry and our Maggie, 20 years ago....
Yesterday the Rose Parade was irritating. The commercials took up too much of the parade. The Queen's Float was never shown.... here's a picture posted on line..
Also, the Pasadena City College Band was never shown!!! DAMN commercials. And the two who were commentators for the television talked tooooo much. It was all about them. Grrrrrrrrrrrrrrrr........
The Rose Bowl game was super well matched. The Oregon Ducks won 28 - 27 over the Wisconsin Badgers. Quite a game!
Picture of the Day.... "chicken police" LOL
Generally, most sports segregate men's and women's competitions to ensure the sport is competitive and more enjoyable to both play and watch. However, not all sports completely segregate male and female competition. In the equestrian events of the Summer Olympics, women and men compete directly against each other. No one cares if the horses or their riders are male or female—they jump, event, and prance on equal terms. Men and women also compete together in sailing although it is only in one particular class, the Nacre 17. Other classes are segregated by sex.
Our Hot Dog Cornbread Casserole is a tasty way to use up all of your leftover hot dogs. Top it off with some chili and cheese, and you'll have a dish the whole gang'll line up for! Hot dog!
2 (8-1/2-ounce) packages corn muffin mix

2 eggs

3

/

4

cup milk

1

/

8

teaspoon cayenne pepper

4 to 5 hot dogs, cut in 1/2-inch slices (see note)
Preheat oven to 375º. Coat an 8-inch square baking dish with cooking spray.

In a large bowl, combine corn muffin mix, eggs, milk, and cayenne pepper with a spoon; mix well. Stir in hot dogs, then pour into prepared baking dish.

Bake 25 to 30 minutes, or until a toothpick inserted in center comes out dry. Let cool 5 to 10 minutes, then slice.
Feel free to use hot dogs right out of the package or grill them first for that BBQ flavor.




And if you want to give this a bit of that southwestern zip, top with chili and some shredded Cheddar cheese before serving.
Special birthday today... Ann Ramirez (LASD ret) and wife of Gabe (LASD ret.) is celebrating. HAPPY BIRTHDAY ANN!! xo
Historically this date....


And births this date include....
1909 –
Barry Goldwater
, American politician (d. 1998)

"Dang me, dang me.... they ought to take a rope and hang me. HIGHHHHH from the highest tree... Oh woman will you weep for me?"

"You can't roller skate in a buffalo herd..."

Great songs!!!
My Rose Parade memories....
After having marched in the Rose Parade with the LA Sheriff's Boys Band back in 1961 playing the glockenspiel

,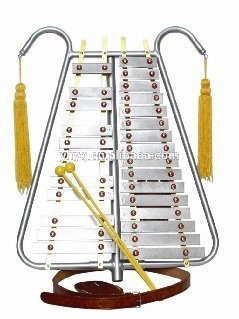 and marching the 5½ miles from Orange Grove to Colorado Blvd to Sierra Madre Blvd behind the Sheriff's Mounted and walking through all that horse poo!
I then "worked" the parade as a Reserve Deputy for a number of years.
We had to be at the command post by 3am for instructions and then we took our positions. Generally I was at the intersection of Orange Grove and Colorado (where the TV cameras were) and one year I escorted Sheriff Sherman Block to his seat in the grandstand on Orange Grove. Another year a bunch of demonstrators sat down in front of the Rose Queen's float and we had to "escort" them off the route behind the stands for questioning. My nephew was watching the parade on TV from Lake Tahoe and called my sister screaming, "Aunt Sue is on the TV!!!". Another year I worked on Sierra Madre Boulevard at the end of the Rose Parade route, keeping an intersection clear for emergency vehicles. A man who seemed to be 12' tall put his chair down in the wrong place. I, in my nicest way, told him he can't sit there. He stood up, my face was opposite his belt buckle (TALL MAN!) and he was acting irritated. I kept talking to him and he seemed to relax and back up. I thought I was really doing good! Then, I glanced over my shoulder and there was a Sgt and 4 deputies!! LOL. Yep, backup is the BEST! Anyway, good memories of the parade!
All I know. Nuff said. Happy First TBT of the Year. Ciao.
On January 2nd, National Buffet Day recognizes a popular dining destination for Americans. The buffet restaurant offers a variety of selections, making it possible for every member of the family to find what they want to eat.
A buffet system serves several food choices in a central location. Patrons easily view and select the food to serve themselves. Buffets are useful for feeding large groups of individuals at one time. Consequently, hotels, restaurants, and conventions offer buffets as a convenient way of providing services to their customers and hosting events. Nevertheless, buffet lines work well in a home setting, too.
Initially, during the middle of the 16th century, the buffet table comes from the Brannvinsbord – Swedish schnapps (shot of alcoholic beverage) table. The custom peaked during the early 18th century and then developed into the more modern buffet around the beginning of the 19th century. During the expansion of the railroads throughout Europe, the smorgasbord buffet increased in popularity.
Originally, the smorgasbord table was a meal where guests gathered before dinner for a pre-dinner drink and was separate from the formal dinner that followed.
In 1939, at the New York World's Fair exhibition, the Swedes displayed a smorgasbord. It showcased the best of the Swedish food to a large number of visitors attending the fair. During the second half of the 20th century, after the Swedes had popularized the smorgasbord in New York, the word buffet became popular in the English-speaking world.
The term buffet originally referred to the French sideboard furniture where food was served from, however it eventually became applied to the serving format.