Good 51º clear sunny morning.
Yesterday, again, we started off clear and sunny and then the clouds moved in and out and we topped at 91º.
Picture of the Day .... oh my!
Interesting about the Colosseum in Rome Italy....
The Colosseum is an oval amphitheatre in the centre of the city of Rome, Italy. Built of travertine limestone, tuff (volcanic rock), and brick-faced concrete, it was the largest amphitheatre ever built at the time and held 50,000 to 80,000 spectators.
The Colosseum is situated just east of the Roman Forum. Construction began under the emperor Vespasian in AD 72 and was completed in AD 80 under his successor and heir, Titus. Further modifications were made during the reign of Domitian (81–96). These three emperors are known as the Flavian dynasty, and the amphitheater was named in Latin for its association with their family name (Flavius).
The Colosseum could hold an estimated 50,000 to 80,000 spectators at various points of its history over the centuries, having an average audience of some 65,000; it was used for gladiatorial contests and public spectacles such as mock sea battles (for only a short time as the hypogeum was soon filled in with mechanisms to support the other activities), animal hunts, executions, re-enactments of famous battles, and dramas based on Classical mythology.
The building ceased to be used for entertainment in the early medieval era. It was later reused for such purposes as housing
workshops, quarters for a religious order, a fortress, a quarry, and a Christian shrine.

If you want to read a lot more and see a lot more photos, go here:
1 (4-serving size) package orange-flavored gelatin

1 (8-ounce) container frozen whipped topping, thawed

1 cup sour cream

3 cups mini marshmallows

1 (20-ounce) can crushed pineapple, drained

1 (15-ounce) can mandarin oranges, drained

1

/

2

cup chopped walnuts
In a large bowl, combine gelatin, whipped topping, and sour cream; mix well.

Gently stir in remaining ingredients and refrigerate 1 hour, or until ready to serve.
Historically this date......
And births this date include....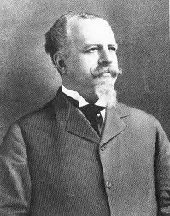 .... something about her accent I can't stand listening to her talk!
All I know. Nuff said. Happy TGIF. Ciao.
National Kitten Day on July 10th purrfectly celebrates the cuddly warmth of a kitty. The miniature furballs of energy snuggle their way into our hearts with no effort all. Within a flick of their tiny ears, we're in love.
The day aims to remind us that while kittens are well equipped to find their way into our hearts, many don't find homes. They're abandoned at shelters, on the side of the road or wild and feral. Spaying and neutering our pets, including our cats, is vital to their health and keeping the stray population down.
Another goal of awareness campaigns like this one is to encourage adoptions. Instead of purchasing a kitten from a pet store, adopt from a shelter. Many kittens are born in shelters. While their ages may vary, all kittens do become cats.
Follow the shelter's guidelines. Keep these tips in mind when adopting:
There's an application process. Read through it and understand it. The guidelines are for the safety of the animals, the employees, and you.

Ask questions. It's important there's an understanding between you and the shelter. Most shelters have volunteers and paid employees. However, they work on a very tight budget. Please don't expect any special accommodations.

A good shelter will place the interests of the animal first. They want the cat to have a successful placement. Some animals have anxiety while others get along with anyone and every type of animal.

Consider the size of your home and where you live – an apartment or house.

Who lives with you? That includes people and pets – does everyone get along and does anyone have allergies?

How much time do you have for a pet?

So you've spotted the kitten for you. Be sure to make several visits to the shelter. Play with the kitten. Spend time grooming them. See how the kitten reacts to other cats. Learn the kitten's behavior.
Maybe Fuzzy Bear has health issues or doesn't get along with children. Perhaps another kitten gets along better with dogs. All these factors will be considered on your application.
HOW TO OBSERVE
Play with your kitten or bring her a new toy. Share a selfie with your kitten. Visit a shelter and volunteer your time. If you are considering getting a kitten, adopt instead of purchasing one.
NATIONAL KITTEN DAY HISTORY
Colleen Paige, Pet & Family Lifestyle Expert, Author, and Animal Advocate, founded National Kitten Day to encourage adoption and celebrate the joy kittens bring to our lives.