Good 58º clear sunny morning.
Yesterday we topped at 108º!
Picture of the Day... George Washington being carved on Mount Rushmore...

Interesting about Mount Rushmore....
Mount Rushmore National Memorial is centered on a colossal sculpture carved into the granite face of Mount Rushmore (Lakota Tȟuŋkášila Šákpe, or Six Grandfathers) in the Black Hills in Keystone, South Dakota. Sculptor Gutzon Borglum created the sculpture's design and oversaw the project's execution from 1927 to 1941 with the help of his son, Lincoln Borglum. The sculpture features the 60-foot heads of Presidents George Washington (1732–1799), Thomas Jefferson (1743–1826), Theodore Roosevelt (1858–1919) and Abraham Lincoln (1809–1865), as recommended by Borglum. The four presidents were chosen to represent the nation's birth, growth, development and preservation, respectively. The memorial park covers 1,278 acres and the actual mountain has an elevation of 5,725 feet above sea level.
South Dakota historian Doane Robinson is credited with conceiving the idea of carving the likenesses of noted figures into the mountains of the Black Hills of South Dakota in order to promote tourism in the region. His initial idea was to sculpt the Needles; however, Gutzon Borglum rejected the Needles because of the poor quality of the granite and strong opposition from the Lakota (Sioux), who consider the Black Hills to be sacred ground; it was originally included in the Great Sioux Reservation. The United States broke up the territory after gold was discovered in the Black Hills.
The sculptor and tribal representatives settled on Mount Rushmore, which also has the advantage of facing southeast for maximum sun exposure. Robinson wanted it to feature American West heroes, such as Lewis and Clark, their expedition guide Sacagawea, Oglala Lakota chief Red Cloud, Buffalo Bill Cody, and Oglala Lakota chief Crazy Horse. Borglum believed that the sculpture should have broader appeal and chose the four presidents.
Peter Norbeck, U.S. senator from South Dakota, sponsored the project and secured federal funding. Construction began in 1927; the presidents' faces were completed between 1934 and 1939. After Gutzon Borglum died in March 1941, his son Lincoln took over as leader of the construction project. Each president was originally to be depicted from head to waist, but lack of funding forced construction to end on October 31, 1941.
Sometimes referred to as the "Shrine of Democracy", Mount Rushmore attracts more than two million visitors annually.
Mount Rushmore was known to the Lakota Sioux as "The Six Grandfathers" (Tȟuŋkášila Šákpe) or "Cougar Mountain" (Igmútȟaŋka Pahá); but American settlers knew it variously as Cougar Mountain, Sugarloaf Mountain, Slaughterhouse Mountain and Keystone Cliffs. As Six Grandfathers, the mountain was on the route that Lakota leader Black Elk took in a spiritual journey that culminated at Black Elk Peak. Following a series of military campaigns from 1876 to 1878, the United States asserted control over the area, a claim that is still disputed on the basis of the 1868 Treaty of Fort Laramie.
Beginning with a prospecting expedition in 1885 with David Swanzey (husband of Carrie Ingalls), and Bill Challis, wealthy investor Charles E. Rushmore began visiting the area regularly on prospecting and hunting trips. He repeatedly joked with colleagues about naming the mountain after himself. The United States Board of Geographic Names officially recognized the name "Mount Rushmore" in June 1930.
1 tablespoon butter

1 (6.4-ounce) packages fully cooked sausage links, cut into 1/2-inch chunks

1

/

2

cup chopped onion
1

1

/

2

cups liquid egg (see Tip)

1 (30-ounce) bag frozen shredded hash brown potatoes, thawed

2 cups (8 ounces) shredded Cheddar cheese

1

1

/

2

cups small curd cottage cheese
1

1

/

4

cups shredded Swiss cheese

1

/

4

teaspoon salt

1

/

2

teaspoon black pepper
Preheat oven to 350º. Coat a 9- x 13-inch baking dish with cooking spray.

In a large skillet over medium heat, melt butter. Cook sausage and onion 5 to 6 minutes or until onion is tender.

In a large bowl, combine remaining ingredients; stir in sausage mixture. Spoon into a baking dish.

Bake, uncovered, for 35 to 40 minutes, or until set and golden.
***Liquid eggs are really convenient, however, if you don't have any, you can always use 6 eggs, lightly beaten.
Historically this date....

And births this date include.....
USMC!!!! Most decorated Marine ever!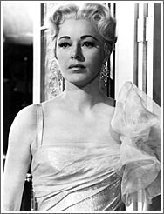 All I know. Nuff said. Have a good Saturday. Ciao.
For the sheer love of all things hair, style and wisdom, June 26th is National Beautician's Day. Also known as stylists and cosmetologists, these men and women make us look our best every day.
Cosmetology is the study and application of a beauty treatment. The branches of cosmetology include hairstyling, skin care, cosmetics, manicures, pedicures, and electrology. This means they buff, polish, trim, pluck, perk, brighten, lighten, plump, and mostly make our finest features shine. They continually train in all the ways to keep us looking our best while keeping up with the latest styles, the most reliable products, treatments, and techniques.
Many also become close confidants. Over many years of caring for our hair and skin, they come to know our families and watch them grow, experiencing our ups and downs with us. As a result, we tend to develop a strong bond with our beautician. For all these reasons, they deserve to be appreciated on National Beautician's Day.
HOW TO OBSERVE
Whether your beautician is new or the relationship has grown over the years, be sure to share your appreciation with a token of gratitude. Consider giving your beautician flowers, a card, or a cup of coffee. One of the best ways to show your appreciation is by giving them your recommendation on their social media channels. Glowing praise goes a long way toward building their clientele.