Good 36º foggy cloudy morning.
The fog yesterday morning ....
Later in the evening we had rain.
Picture of the Day....
Interesting about Green Bank West Virginia...
Folks who love tech might want to steer clear of Green Bank, West Virginia. The small town of 257 residents (as of 2020) has banned Wi-Fi and all other wireless signals, meaning there's no cell service either.
There is a valid reason for radio silence; Green Bank is home to the Green Bank Observatory, the first national astronomical observatory in the U.S., and also home to the world's largest fully steerable radio telescope. The equipment is extremely sensitive to interference, so in 1958, the government established the National Radio Quiet Zone, a 13,000-square mile area surrounding the observatory.
All those who live within a 10-mile radius (which includes the town of Green Bank) can't use bluetooth or even microwaves, unless they are in a special box that blocks electromagnetic fields.
Living in Green Bank is a bit like traveling back in time; paper maps, land-line phones, slow broadband internet, and freedom from technological distractions.
There are perks; real-life connections and conversations with others, more active time spent outdoors, nobody is texting while driving, and cyber bullying is non-existent. At a time when nearly 60 percent of American teens say they have been bullied or harassed online, and studies have found links between social media use and teen mental health problems, the digital limitations around Green Bank may actually be an improvement.
*Many people who claim to suffer from "electromagnetic hypersensitivity" have also moved there.
With the slits cut on top, these Almond Bear Claw pastries resemble a bear's claw. And you'll need a bear-sized appetite to wolf down these treats because they're made with our signature "OOH IT'S SO GOOD!!®"

1 (17.3-ounce) package frozen puff pastry sheets, thawed

1 (12-ounce) can almond filling

1 egg yolk

2 tablespoons water

1

/

3

cup sliced almonds

1 cup confectioners' sugar

1 tablespoon milk
Preheat oven to 400º. Coat 2 baking sheets with cooking spray.

Cut each pastry sheet into 9 (3-inch) squares. Place about 2 teaspoons almond filling onto one side of square. Fold dough over and press edges to seal. Cut 4 slits about 1/2-inch apart along edge of dough. Curve pastry slightly to resemble claws and place on baking sheets.

In a small bowl, whisk together egg yolk and water; brush egg mixture over pastries and sprinkle evenly with almonds.

Bake 15 to 18 minutes, or until golden. Remove from baking sheets to a wire rack; cool.

In a small bowl, whisk confectioners' sugar and milk until smooth. Drizzle over pastries and serve.
Historically this date.....
And births this date include....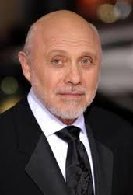 OMG.... "Mr. Clean" became Mr. LayMultipleWomenandHaveChildrenWithAllofThem!! What a story.
All I know. Nuff said. Have a good Tuesday. Ciao.
National Date Nut Bread Day on December 22nd delivers a baker's delight to celebrate. Incidentally, some sources also suggest the day is celebrated on September 8th, too.
Dates
Believed to have originated around Iraq, dates have been a staple food of the Middle East and the Indus Valley for thousands of years. They have been cultivated since ancient times from Mesopotamia to prehistoric Egypt, possibly as early as 4000 BCE.
The Spaniards introduced dates into Mexico and California in 1765.
Dates provide essential nutrients and are an excellent source of dietary potassium. In ripe dates, the sugar content is about 80% with the remainder consisting of protein, fiber and trace elements of boron, cobalt, copper, fluorine, magnesium, manganese, selenium and zinc.
Nuts
Many nuts are good sources of vitamins E and B2 and are also rich in protein, folate fiber and essential minerals such as magnesium, phosphorus, potassium, copper and selenium.
Several studies have shown that those who consume nuts on a regular basis are less likely to suffer from coronary heart disease. (CHD) It was in 1993 that nuts were first linked to protections against CHD. Since that time, many clinical trials have found that consumption of various nuts such as almonds and walnuts can lower serum LDL cholesterol concentrations.
When mixing up the batter for quick bread loaves, add dates and nuts and your National Date Nut Day celebration will be ready to go!