Good 31º cloudy/foggy morning.
Yesterday the weather predictions were for "severe weather" with rain and snow. We didn't get any of that. Hmmm......
The Super Bowl was a good game. Tied 10-10 at the first half and then the Chiefs ended up winning over the 49ers 31-20. Since they hadn't been to the Super Bowl for 50 years, this was quite fun for them and I'm sure the state of Missouri is very proud.
Normally the commercials on the TV during the game have always been good, but not this year. I thought they were all lousy! :o(
Tiffany and Co. has been in charge of making the Super Bowl trophy since 1967. The original design was sketched on a cocktail napkin during a lunch between Tiffany's then vice president Oscar Riedener and the NFL's then commissioner Pete Rozelle in New York City. The trophy is a regulation-size silver football mounted in a kicking position on a pyramid-like stand of three concave sides. Engraved on the trophy are the words "Vince Lombardi Trophy," the roman numerals corresponding to that year's Super Bowl, and the logo of the NFL. Details such as the winning team's name and score are engraved after the presentation of the trophy.
Interesting...... Super Bowl Facts...
Each of the teams that plays in the Super Bowl gets 108 footballs apiece for the Super Bowl game. Half of them are used in practices leading up to the big game, and the other half are used during the game itself. During a typical Super Bowl, 120 balls are used. (The additional ones are kicker footballs, used for all kicking plays.)
Many famous singers have appeared at the half-time shows at the Super Bowl, including Beyonce, Bruno Mars and Prince, but they were not paid anything to perform. But don't feel too badly for them because these entertainers are getting the equivalent of millions of dollars in terms of exposure and publicity. Super Bowl viewer data has shown that the musical shows at halftime often have higher ratings than the games themselves.
In 1967, when the first Super Bowl was played between the Green Bay Packers and the Kansas City Chiefs, tickets only cost around $6. Apparently many people found that price too costly because 30,000 of the seats at this first Super Bowl were empty. In 2016, the average Super Bowl ticket cost was more than $4,700, which is still far too expensive for the average football fan.
The footballs used in the actual game are made in Ada, Ohio, by the Wilson Football Factory, which produces over 700,000 footballs each year. The game balls are constructed of steer hide and are made by hand. The hides used are treated in Chicago at the Horween Factory and stamped with small Ws to show their authenticity.
The Super Bowl wasn't actually referred to as the Super Bowl until Super Bowl III. At the time, what we now know as Super Bowl I and II were just called the AFL-NFL World Championship Game. The third Super Bowl was officially given that name thanks to Lamar Hunt, the main founder of the American Football League and owner of the Kansas City Chiefs. According to legend, Hunt knew his daughter played with a toy called a "Super Ball" and it stuck in his head when the league was looking for a less cumbersome name for the event.
Picture of the Day ...
1 pound boneless skinless chicken breasts cut into 1" pieces
1 1/2 T. lower sodium soy sauce
1 red bell pepper, cut into 1" pieces
1 1/2 cups fresh pineapple chunks
3 green onions, cut into 1" pieces
Combine egg whites and 1 T. cornstarch in large bowl, stirring with a whisk. Add chicken to bowl, toss to coat.
Combine remaining 1 t. cornstarch, ketchup, and next 4 ingredients (through soy sauce) in a bowl, stirring with a whisk.
Heat a large nonstick skillet over medium-high heat. Add 1 T. oil to pan, swirl to coat. Add bell pepper to pan, cook 2 minutes, stirring frequently. Add pineapple, ginger, and onions. Cook 2 minutes, stirring occasionally. Transfer bell pepper mixture to a plate.
Add remaining 1 T. oil to pan. Add chicken mixture, allowing any excess egg white mixture to drip back into bowl. Stir-fry 6 minutes or until chicken is browned and done. Add ketchup mixture and bell pepper mixture to pan. Bring to simmer, cook 1 minute or until slightly thickened. Sprinkle with salt and serve immediately.
Historically this date..........
1690 – The colony of Massachusetts issues the first paper money in America.
1913 – The Sixteenth Amendment to the United States Constitution is ratified, authorizing the Federal government to impose and collect an income tax.
1918 – The Twin Peaks Tunnel in San Francisco, California begins service as the longest streetcar tunnel in the world at 11,920 feet (3,633 meters) long.
1947 – The lowest temperature in North America is recorded in Snag, Yukon.
.... -81º !!!!
1959 – A plane crash near Clear Lake, Iowa kills Buddy Holly, Ritchie Valens, The Big Bopper, and pilot Roger Peterson and the incident becomes known as The Day the Music Died.
1961 – The United States Air Forces begins Operation Looking Glass, and over the next 30 years, a "Doomsday Plane" is always in the air, with the capability of taking direct control of the United States' bombers and missiles in the event of the destruction of theSAC's command post.
1971 – New York Police Officer Frank Serpico is shot during a drug bust in Brooklyn and survives to later testify against police corruption. Many believe the incident proves that NYPD officers tried to kill him.
And births this date include....
1894 – Norman Rockwell, American illustrator (d. 1978)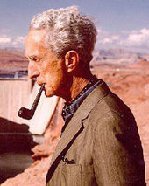 1904 – Pretty Boy Floyd, American gangster (d. 1934)
1907 – James Michener, American author (d. 1997)
1918 – Joey Bishop, American entertainer, member of the Rat Pack (d. 2007)
1943 – Blythe Danner, American actress
1950 – Morgan Fairchild, American actress
All I know. Nuff said. Happy Monday. Ciao.
Each year on the day after the big game, National Football Hangover Day offers a bit of comfort and camaraderie.
The Event
Every year since 1967 football fans across the country have participated in the most-watched football event in America. This day is one where sports fans gather together to celebrate, place friendly wagers and indulge in food and drink, some in more excess than others. It's estimated nearly 14 million people call into work "sick" the day after the big game. If this applies to you, congratulations! You officially join millions of other fans nursing a massive football hangover and headache!
Whether you stayed up to celebrate your team's big win or stayed up mourning your team's loss, you likely have some sort of a hangover. A food coma and a tummy ache is also possible. Or, maybe you drank a little too much of that barley beverage and your head is pounding. Whatever the excuse, you are clearly able to celebrate National Football Hangover Day like last night's football champions! Unfortunately, you probably won't get a ring or an award for your efforts. You might, however, get recognition from your employer for being one of the biggest fibbers on the payroll.
The Hangover
Treating a hangover is debatable. Some people claim to have the "almighty cure" for a hangover, while others say nursing a hangover slowly is the best cure. Hangover symptoms vary from person to person but always include headache, nausea, fatigue and often thirst. Normally, a hangover is self- treatable and requires no medical attention. A severe hangover could be serious and indicate alcohol poisoning, requiring emergency medical treatment as soon as possible. Mayo Clinic suggests staying hydrated by drinking water will help minimize a hangover. They also suggest avoiding drinking on an empty stomach because alcohol is absorbed into the body at a very quick pace.
HOW TO OBSERVE
As difficult as your headache and nausea might be today, we insist on helping you find a way to celebrate National Football Hangover Day like a football champion! The Hair of the Dog seems to be the cure for a hangover and depending where you live the recipe varies. We found adding common ingredients like tomato or clamato juice, a raw egg, a dash of Tabasco sauce and Worcestershire sauce, lemon juice and vodka to a blender and mixing well, then drinking, will lead you in the right direction for recovery!
NATIONAL FOOTBALL HANGOVER DAY HISTORY
National Football Hangover Day was submitted by ESPN host and sports personality Katie Nolan, Always Late with Katie Nolan, in January 2019. Katie wanted to give back to sports fans by devoting an entire day for the recovery of the big game day celebrations the night before. She wanted to give special recognition and honor those fans who have spent the entire football season shedding tears and toasting cheers for their favorite football team.