Good 46º clear sky sunny morning.
Yesterday predictions were for sunshine and up to 73º. We still had some clouds for awhile and then they blew away and all that was up there was a contrail......
and we topped at 83º!
Mike said he would be coming over yesterday to do some mowing and trimming, which he did. I mentioned this to my neighbor Frank Mize and he said he had a "crew" doing some "trimming" at his house....
Picture of the Day .... a reason for the "F" word!!
Noah Webster

(October 16, 1758 – May 28, 1843)

and America's First Dictionary, Noah Webster came of age during the American Revolution and was a strong advocate of the Constitutional Convention. He believed fervently in the developing cultural independence of the United States, a chief part of which was to be a distinctive American language with its own idiom, pronunciation, and style. He believed it was important for America, a new and revolutionary nation, to assert its cultural independence from Britain through language. In 1782, Webster became dissatisfied with texts for children that ignored the American culture, and he began his lifelong efforts to promote a distinctively American education. His first step in this direction was the preparation of A Grammatical Institute of the English Language, the first part being The American Spelling Book (1783), the famed "Blue-Backed Speller," which has never been out of print and total sales have been estimated as high as 100,000,000 copies or more.
In 1806 Webster published A Compendious Dictionary of the English Language, the first truly American dictionary.
One facet of Webster's importance was his willingness to innovate when he thought innovation meant improvement. He was the first to document distinctively American vocabulary such as skunk, hickory, and chowder. Reasoning that many spelling conventions were artificial and needlessly confusing, he urged altering many words: musick to music, centre to center, and plough to plow, for example.
Noah Webster married Rebecca Greenleaf (1766–1847) on October 26, 1789, New Haven, Connecticut. They had eight children:
Emily Schotten (1790–1861), who married William W. Ellsworth, named by Webster as an executor of his will. Emily, their daughter, married Rev. Abner Jackson, who became president of both Hartford's Trinity College and Hobart College in New York State.
Frances Julianna (1793–1869), married Chauncey Allen Goodrich
Harriet (1797–1844), who married William Chauncey Fowler

Mary (1799–1819)

William Greenleaf (1801–1869)

Eliza Steele (1803–1888) m. Rev. Henry Jones (1801-1878)

Henry Bradford (1806–1807)

Louisa Greenleaf (1808-1874)
Noah Webster honored on US Postage stamp, issue of 1958
Our Chicken Parmesan For Two is breaded with Italian breadcrumbs, swimming in pasta sauce, and seasoned to perfection. By the time you're done with your meal, you'll be wishing you made more of this delectable Italian dish!
1

/

3

cup Italian-seasoned bread crumbs

2 tablespoons all-purpose flour

1

/

2

teaspoon salt

1

/

4

teaspoon cayenne pepper

2 boneless, skinless chicken breasts

1 egg, lightly beaten

1 tablespoon olive oil

1

1

/

2

cups pasta sauce

1

/

2

cup shredded mozzarella cheese

2 tablespoons grated Parmesan cheese
Preheat oven to 400 º. Coat an 8-inch square baking dish with cooking spray. In a small bowl, combine bread crumbs, flour, salt, and cayenne pepper; set aside.




Place chicken between 2 sheets of heavy-duty plastic wrap, and using a meat mallet or rolling pin, flatten to 1/4-inch thickness. Dip each chicken breast in egg, then coat with bread crumb mixture.




In a large skillet over medium heat, heat oil; add chicken and cook 3 minutes on each side, or until golden.




Place chicken in a single layer in baking dish. Top evenly with pasta sauce and cheeses.




Bake 10 minutes, or until cheese is melted.
Two special birthdays today.... JoAnne Webb, wife of the infamous Arlon (1959 Wilsonite) is celebrating today. HAPPY BIRTHDAY JOANN!!
Historically this date.........
And births this day include....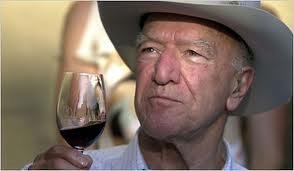 All I know. Nuff said. Happy Thursday. Ciao.
National Go Fishing Day on June 18th each year encourages us to drop a line – in the nearest stream, pond, lake, or river. Taking a break from our daily routine to bait a hook and catch some fish can be a relaxing endeavor.
In addition to providing food, fishing is a recreational pastime of many.
Recreational fishing includes conventions, rules, licensing restrictions, and laws that limit the way in which fish may be caught. A rod, reel, line, and hooks with any one of the different forms of bait or lures, are the most common form of recreational fishing.
The practice of catching (or attempting to catch) fish with a hook is known as angling. Catch and release (returning the fish to the water to continue its life) is often the expectation or requirement by law. For others, this is a preferred form of fishing.
Hobbyists with knowledge of habitat, foraging behavior, and migration hone their fishing techniques for a successful fishing adventure. S
ome fishermen continue to follow fishing folklore by claiming
the sun and the moon influence fish feeding patterns.
The earliest known English essay on recreational fishing was published in 1496.
During the 16th and 17th centuries, recreational fishing began to gain
popularity. In 1653, Izaak Walton published a book titled, The Compleat Angler or Contemplative Man's Recreation. Walton's book is the definitive work championing the position of the angler who loves fishing just for the sake of it.
HOW TO OBSERVE
Grab your rod and reel, some bait, and go fishing!
Whether it's your favorite river or lake, or out on the ocean, from the shore or from a watercraft, drop a line in the water and see what you can catch. Bring a friend or teach someone else how to reel them in.