Good 46º clear sunny morning.
Yesterday another clear sky and sunny day. We topped at 91º.
My indoor/outdoor thermometer at 11am.....
Picture of the Day.....momma and baby out for a swim....
Interesting about Barbie Dolls.........
Barbie was created by Ruth Handler, the co-founder of Mattel, an American toy-company. Ruth Handler found her inspiration in a Germall doll, Bild Lilli. Barbie's full name is Barbara Millicent Roberts. Do you know that the doll was named after Ruth's daughter.
Ruth saw her daughter playing with dolls and pretending they are grown-ups. So, the businesswoman understood that such dolls were exactly what all the girls needed. Little girls adore beauty and fashion, no wonder Barbie became a total success!
Originally Barbie was presented as a 17-year-old teenager. The doll is celebrating her 60th birthday in 2019!
Barbie

was joined by Ken in 1961. The

first

Barbie

doll

was

sold

for $3.00. The

first

Barbie

commercial aired during the Mickey Mouse Club in 1959.

Barbie

doll

's signature color is

Barbie

Pink (PMS 219).

Barbie

stands 11.5 inches tall. The best-

selling

Barbie

doll

ever was 1992 Totally Hair™

Barbie

, which featured floor-length hair

.
This meal-in-pie-form provides plenty of protein, a creamy custard and a flaky crust. To save time, Pillsbury™ refrigerated pie crust makes an easy substitute for a from-scratch crust. This quiche recipe can be eaten hot from the oven or served in cold slices the next day.
Easy Bacon and Cheese Quiche
1 cup half-n-half or milk
4 eggs, beaten
8 slices bacon, crispy cooked, crumbled
1 cup shredded Swiss or Cheddar cheese
1/4 cup grated Parmesan cheese
1 T. chopped onion, if desired
Heat oven to 350º. Place pie crust in 9" glass pie plate as directed on the box for One-Crust Filled Pie.'
In medium bowl, mix half-and-half, eggs, salt, and pepper. Set aside. Layer bacon, cheeses, and onion in crust. Pour egg mixture over the top.
Bake 40-50 minutes, or until knife inserted in center comes out clean. Let stand 5 minutes, cut into wedges.
Tips **
When you unroll the pastry dough, lay it out on floured pastry cloth or silicone baking mat. Roll the dough out so that it's about 1 inch larger in diameter. Sprinkle a little flour in bottom of the pie plate; fold the dough in half, lift it up and lay on half of the dish. Unfold the dough and gently ease the pastry into the pan.
Use a wire whisk to beat the half-and-half with the eggs, after seasoning them. A whisk is the most efficient way to really blend them together, creating a custard mixture that will meld well with the rest of the ingredients.

Try slicing the bacon slices crosswise into 1/2-inch pieces before cooking them in a skillet until nice and crisp. Drain the pieces well on paper towels—no need to do anything more than layer them in the pie plate.

Finish the unbaked quiche with a sprinkle of chopped green onion to a pop of color and flavor.
Historically this date.........
2012 – The Governor of Wisconsin, Scott Walker, becomes the first U.S. Governor to survive a recall election.
And births this date include...
My Scottish grandparents were "kicked" out of Mexico by Villa's men, because they weren't citizens of Mexico ... but they posed for pictures! My mother on the left, uncle in the middle, and aunt on the right. Grandfather was a mining engineer at the Cananea gold mine. This taken 1910...
That's me in my Hoppy outfit! LOVED Hopalong Cassidy!
1919 – Richard Scarry, American author and illustrator (d. 1994) I bought his books for my children...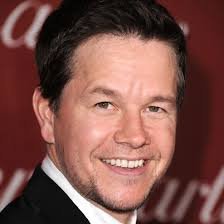 On this day in 2004 a great loss ... Ronald Reagan died. RIP.
All I know. Nuff said. Happy Hump Day. Ciao.
When it comes to combining flavor and plant power, National Veggie Burger Day on June 5 proclaims it can be done!
Packed with flavor, protein and nutrients, veggie burgers show up at backyard barbecues, tailgate parties and on the menus of high-class restaurants. Grill them, fry them or bake them. Layer all your favorite toppings like onion, tomato, lettuce, cheese, ketchup and mustard between crusty roll or bun and take a big juicy bite. That's one way to celebrate National Veggie Burger Day.
Give a veggie burger a taste. Have a veggie burger cook-off. Invite your friends and family to grill up and stack up their favorite burger combos and share!
Amy's Kitchen founded National Veggie Burger Day to encourage everyone to eat a veggie burger and celebrate the positive impact plant-based veggie burgers have on us and the planet. The Registrar at National Day Calendar declared the day to be observed annually in 2017.