Good 38º clear sky sunny morning.
Yesterday started off with a few clouds. They came and went and we had some wind and topped at 80º.
One thing about yesterday.... it was Cinco de Mayo and also Taco Tuesday and we were suffering with Corona! Hmmmmmmmmmmmmmm.................
Interesting about Miss USA 1957....
Mary Leona Gage (1939 – 2010) was an American actress, model and beauty queen who was crowned Miss USA 1957, the first from Maryland to capture the Miss USA crown.
She was stripped of her title the next day when it was revealed that she was not a 21-year-old model from Baltimore, but rather a married 18-year old and mother of two children. The crown and prizes subsequently went to the first runner-up, Charlotte Sheffield, Miss Utah.
When news of Gage's marriage broke, she was showered with television appearances. Her subsequent appearance on "The Ed Sullivan Show" was one of CBS's highest rated shows at the time. With the attention, however, Gage also received hate mail.
In November 1965, Gage was found unconscious in a motel room, overdosed on barbiturates. She was just 26 years old. Her suicide attempt and drug possession led her to spend three weeks at Camarillo State Hospital. Gage's subsequent life was a series of failed marriages and unsuccessful attempts at landing acting roles.
Towards the end of her life, when she reflected back on her life choices, she came to realize that she had been preyed upon by an older man who trapped her in a relationship that deprived her of her teenage years and a national title. Gage died alone in 2010 after suffering from chronic lung disease for years.
It doesn't get more simple or classic than our 2-Minute Slaw. It's great for summertime BBQs on those lazy, sun-drenched days. So when the meat comes of the grill and you realize you forgot the slaw, no worries... it'll be done in a wink!
1 cup mayonnaise

1

/

4

cup apple cider vinegar

1

/

4

cup sugar

1

/

2

teaspoon salt

1

/

4

teaspoon black pepper

6 cups shredded cabbage (about 1 small head)

1 cup shredded carrots (about 2 large)
In a large bowl, combine mayonnaise, vinegar, sugar, salt, and pepper.

Add shredded cabbage and carrots; toss to coat well. Serve immediately or chill until ready to serve.
** To make this even easier, you can use 2 10oz packages of pre-shredded coleslaw mix instead of cutting the cabbage and carrots by hand.
Historically this date........
And births this date include....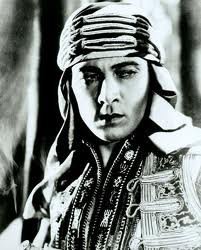 ... go Willie go Willie go Willie go!!!
That was for my sis, Marion. She was a BIG SF Giants fan!!!
Sitting on the porch in the late afternoon, wine in hand, cat on my lap, and watching the clouds move across the sky.....
All I know. Nuff said. Happy Hump Day. Ciao.
On this day, we raise awareness of all nurse contributions and commitments and acknowledge the vital role nurses play in society. This day is also the first day of National Nurses Week and is sometimes known as National RN Recognition Day.
National Nurses Week begins May 6 and ends on May 12, which is the birthday of Florence Nightingale (May 12, 1820 – August 13, 1910). Florence Nightingale was a celebrated English, social reformer, statistician and the founder of modern nursing. She became well-known while taking care of the wounded soldiers during the Crimean War. Nightingale was dubbed "The Lady with the Lamp" because of her habit of making rounds at night.
Each year the American Nurses Association (ANA) chooses a theme to acknowledge the many services provided by nurses everywhere. The year has been designated the "Year of the Healthy Nurse and as such, the National Nurses Week 2017 theme is"Nursing: the Balance of Mind, Body, and Spirit." Focusing on those set the example and creating a culture of a healthy balance, the ANA's 2017 theme provides significant resources to guide nurses to achieving these goals.
It was in 1953 when an employee at the United States Department of Health, Dorothy Sutherland, sent a letter to President Eisenhower proposing a National Nurses Day. The official proclamation was not made. The following year people began celebrating National Nurses Week on their own.
In 1974, President Nixon proclaimed a "National Nurse Week." In 1981, a resolution was initiated by nurses in New Mexico to have May 6th declared "National Recognition Day for Nurses." This proposal was promoted by the ANA Board of Directors. In 1982, the United States Congress designated May 6th to be "National Recognition Day for Nurses." The proposal was signed by President Reagan. It was later expanded by the ANA Board of Directors in 1990 to a week-long celebration (May 6-12) known as "National Nurses Week."