Good 33º light cloudy morning.
Our weather changes often. Last year on this day we had a bunch of snow....
Yesterday we had the 26º freezing start.... and
back on Wednesday we had a heat wave and we went all the way up to 66º!!
I got a Valentine's Day card from my friends Pat and Alice...
looks just like Brian's pup Dash....
Interesting about NASA's Snoopy....
After the Apollo 1 fire, NASA needed to rebuild its devastated Apollo program. They approached Charles Schulz, creator of Peanuts, for permission to use Snoopy as their mascot for safety. Shultz agreed, and granted NASA permission. Starting in 1968, a Silver Snoopy metal pin hitched a ride with every astronaut. In 1969, Apollo 10 selected Snoopy as their official mascot, petting his nose for luck before launch. The flight modules took on names of Peanuts characters, with Charlie Brown as the Command Service Module, and Snoopy as the Lunar Module.
Life gets busy and sometimes, that means we need quick breakfast ideas we can take on-the go. Well, it doesn't get much quicker than our Breakfast in a Mug recipe. You can make this in the microwave in less than 5 minutes. Wanna know the best part? You can grab the mug and go! No more excuses to skip the most important meal of the day.

1

/

2

cup refrigerated or frozen shredded hash browns (thaw, if frozen)

2 eggs, beaten

1 tablespoon water

1 frozen precooked turkey sausage link, cut into 1/2-inch chunks, thawed

2 tablespoons shredded sharp cheddar cheese, divided
Coat a 12-ounce microwave-safe mug with cooking spray.

Add hash browns and microwave on high 1 minute. Add eggs, water, sausage, and 1 tablespoon cheddar cheese; stir until well combined.

Microwave on high 60 seconds; stir.

Sprinkle remaining cheese on top and continue to microwave 15 to 30 seconds longer or until eggs are set. Careful, this will be piping hot.
Special birthday today, my Brian is celebrating!! HAPPY BIRTHDAY SWEETHEART!!
Today was also the birthday of my mother in law, Winona Maxwell (1923-2002). RIP and Happy Birthday Winona. xo
Also today is the 9th wedding anniversary of my step son Aaron Maxwell and his bride Marie. HAPPY ANNIVERSARY KIDS!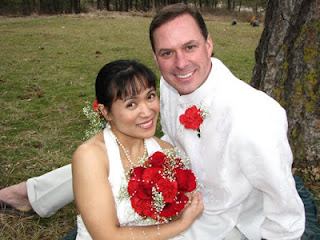 Historically this date......
And births this date include...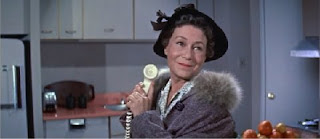 All I know. Nuff said. Happy TGIF. Ciao.
Valentine's Day began as St. Valentine's Day, a liturgical celebration of one or more early Christian saints named Valentinus. February 14th first became associated with romantic love during the High Middle Ages as the tradition of courtly love was then flourishing. During 18th century England, this day evolved into an occasion in which lovers expressed their love for each other by presenting flowers, offering confectionery and sending Valentine cards.
Ancient History
Mixed opinions prevail regarding who or what was celebrated in mid-February. Some point to martyred saints by the name of Valentine or Valentinus. The most popular story tells of the saint who defied a decree by Emperor Claudius II who outlawed marriage for young men because he believed single men made better soldiers. St. Valentine, preferring young lovers to be wed than have them sneaking around (or believing in the power of love), would marry them in secret. However, it may have been another Valentine who performed the marriages. Either way, at least two of them were beheaded for their actions.
Another possible origin for Valentine's Day takes us back to a pagan festival called Lupercalia. As a way to discourage participation in the fertility festival, the Christian church placed St. Valentine's Day in the middle of February.
Modern Celebrations
Since the Renaissance, we've been exchanging Valentine's cards. These handmade missives of romance grew into a more commercial venture by the Victorian era. Today, school children exchange Valentine greetings, too. They prepare for the day by making unique boxes to receive their many hearts, cupids, and pun-filled rhymes.
Chocolates and candy have also become a part of the celebration. While couples tend to be the focus of the day, singles celebrate being single, too. Friends take each other out or reject the overall notion of Valentine's Day. Dinner and a movie, candlelight, and flowers also fit the bill for couples. It's one of the busiest days of the year for florists.
HOW TO OBSERVE
Get something special for your Valentine.
VALENTINE'S DAY HISTORY
Credit is traditionally given to Pope Gelasius for declaring February 14th as Saint Valentine's Day around the year 496 to separate the church from the Roman celebration of Lupercalia, an ancient pagan fertility festival which occurred on February 15th.