Good 58º cloudy morning.
Yesterday, fortunately, we started off with a lot less smoke. Then it came back. We topped at 101º.
Picture of the Day

Interesting about the red cardinal bird....

The state bird of 7 US states....
The northern cardinal was selected to be the Illinois state bird in 1929 after school children voted for which bird would become their state's winged representative. Cardinals are easy to spot, especially the males who are bright red all over (except for a little black patch on their face).
The northern cardinal is the state bird of seven U.S. states, more than any other species: Illinois, Indiana, Kentucky, North Carolina, Ohio, Virginia, and West Virginia; although in each case the particular state just refers to the bird as "cardinal". It was also a candidate to become the state bird of Delaware, but lost to the Delaware Blue Hen.
The northern cardinal (Cardinalis cardinalis) is a bird in the genus Cardinalis; it is also known colloquially as the redbird, common cardinal, red cardinal, or just cardinal (which was its name prior to 1985). It can be found in southeastern Canada, through the eastern United States from Maine to Minnesota to Texas, and south through Mexico, Belize, and Guatemala. It is also an introduced species in a few locations such as Bermuda and Hawaii. Its habitat includes woodlands, gardens, shrublands, and wetlands.
The northern cardinal is a mid-sized songbird with a body length of 8.3–9.1 inches. It has a distinctive crest on the head and a mask on the face which is black in the male and gray in the female. The male is a vibrant red, while the female is a reddish olive color.
The northern cardinal is mainly granivorous, but also feeds on insects and fruit. The male behaves territorially, marking out his territory with song. During courtship, the male feeds seed to the female beak-to-beak. A clutch of three to four eggs is laid, and two to four clutches are produced each year. It was once prized as a pet, but its sale as a cage bird was banned in the United States by the Migratory Bird Treaty Act of 1918.
The common name, as well as the scientific name, of the northern cardinal refers to the
cardinals
of the
Roman Catholic Church
, who wear distinctive red robes and caps.
The term "northern" in the common name refers to its range, as it is the northernmost cardinal species.
The species was introduced to
Bermuda
in 1700. It has also been introduced in
Hawaii
, southern
California
and southern
Arizona
. Its natural
habitat
is in woodlands, gardens, shrub-lands, and wetlands.
So many of us go to trendy restaurants and order Nachos Supreme, but we never think of making them at home. That's about to change! Now that you know how to prepare restaurant-style nachos, you're gonna put them on your home dinner menu. This easy nacho recipe includes layers upon layers of tasy Mexican ingridients you love. Plus, it is super easy to add variety to this recipe by adding and removing ingredients. Too spicy? Skip the jalepenos! Need some protein? Fry up some ground beef and sprinkle it on too.
1 (8-ounce) package tortilla chips

1 (16-ounce) can refried beans

1 (1-1/4-ounce) envelope taco seasoning mix

2 cups (8 ounces) shredded Mexican cheese blend

1

/

2

cup guacamole

1

/

2

cup sour cream

4 scallions (green onions), thinly sliced

1 medium-sized tomato, chopped

2 jalapeno peppers, thinly sliced (optional)
Preheat oven to 350º. Place tortilla chips in a 9- x 13-inch baking dish.

In a medium saucepan, combine refried beans and taco seasoning mix over medium heat, stirring constantly until heated through; spoon over tortilla chips.

Sprinkle cheese over bean mixture and bake 3 to 5 minutes, or until cheese is melted. Dollop with guacamole and sour cream then sprinkle with scallions, tomato, and sliced jalapenos, if desired. Serve immediately.
***Serve your Layered Nachos Supreme with salsa and/or sour cream on the side.
Historically this date....
All I know. Nuff said. Have a good Thursday. Ciao.
On September 9th, National Teddy Bear Day honors the history of one of childhood's favorite toys. We have all had a special cuddly teddy as a child. Some of us still have our teddy bear from our childhood. No matter what kind of teddy bear you had, the day is a perfect time to celebrate your childhood friend!
In 1902, American President Theodore Roosevelt refused to shoot a bear cub while hunting in Mississippi. The incident made national news. Clifford Berryman published a cartoon of the event in the Washington Post on November 16th, 1902, and the caricature became an instant classic.
The Berryman cartoon of Teddy Roosevelt and the cub inspired New York store owner Morris Michtom. He created a new toy and even had a name in mind. Michtom wrote President Roosevelt to ask permission to name the new toy a "Teddy Bear".
Since the advent of the Teddy Bear, a parade of famous characters followed.
Big Bird from Sesame Street named his Teddy Bear Radar. The lasagna loving cat celebrated on Garfield the Cat Day armed himself with Pooky, his lovable scapegoat. The British invasion of Teddy Bears includes Winnie-the-Pooh and Paddington. In 1981, the Care Bears first became greeting cards. Not long after, they launched into television and toy history.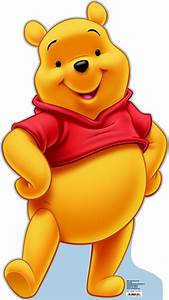 And let's not forget the Muppet character Fozzie Bear. The lovable and comedic bear endlessly perseveres with one-liners, slapstick and musical comedy.