Good 52º dark cloudy morning.
If you were born on this date in 1911 your birthday would be 9-10-11! :o)
Yesterday, again sun came and went with the clouds. Wind all day. We topped at 75º.
Interesting about Australia's seasons......... so opposite of ours!
Australia's location is distant from other continents so there is a whole separate world. This small continent is surprisingly rich in natural and climatic features.
There are stately deserts, beautiful rain forests and mountains with snow caps. Not even mentioning variety of flora and fauna. Main feature of Australian climate is in beginning of summer in December and start of winter in June. In fact, this is a distinguishing feature of all countries located in Southern Hemisphere.
Spring in Australia lasts from September to November and includes features of other three seasons. For example, one can spend time on one of the inland beaches or travel to Kangaroo islands and watch blooms and blossoms. Spring weather is similar to autumn one; it is not very hot but yet not so cold. Residents are usually of spring onset because the green continent begins to restore its bright colors bit by bit.
Melbourne Cup horse racings are the greatest events of national scale in spring. The whole country spectate these races with great interest. And most residents make bets and excitedly watch ups and downs of the race on the racetrack.
This twist on traditional baked macaroni and cheese gets its main dish appeal from the addition of chopped cooked rotisserie chicken. It's a great all-in-one weeknight meal.

1 cup uncooked elbow macaroni

1 cup (4 ounces) shredded Cheddar cheese

1 onion, chopped

1 green bell pepper, chopped

1 (10-3/4-ounce) can cream of mushroom soup, undiluted

1 (2-ounce) jar diced pimiento, undrained

1

/

2

cup mayonnaise

1

/

2

cup milk

2 cups chopped cooked rotisserie chicken

1

/

2

cup Italian-seasoned breadcrumbs
Cook pasta in salted water according to package directions; drain.




Preheat oven to 350º. Stir together pasta, cheese, and next 7 ingredients in a large bowl. Spoon into a lightly greased 7- x 11-inch baking dish.




Bake 15 minutes. Sprinkle with breadcrumbs; bake an additional 10 minutes or until golden.
Special birthday today.. my dear friend Jeannie Patterson, wife of the infamous LASD Bill Patterson. HAPPY BIRTHDAY JEANNIE!! xo
Historically this date.......
1946 – While riding a train to Darjeeling, Sister Teresa Bojaxhiu of the Loreto Sisters' Convent claimed to have heard the call of God, directing her "to leave the convent and help the poor while living among them". She would become known as Mother Teresa.
And births this date include...
.... What a legacy he left. Long line of beautiful smart dogs! Loved the Rin Tin Tin show back in the '50's. "Lt. Rip Masters", James Brown, sent me an autographed photo of he an 'Rinty'! (It's somewhere......)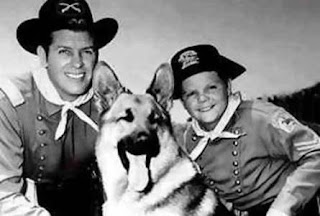 LOL, Brian's favorite drink is an "Arnold Palmer".... ice tea and lemonade!
1949 – Bill O'Reilly, American television host, author, and political commentator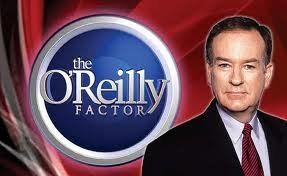 ..... stick with the brown hair, Amy!
All I know. Nuff said. Happy Tuesday. Ciao.
National TV Dinner Day is observed annually on September 10th. In 1953, C.A. Swanson & Sons changed the prepackaged meal business forever. Introducing the TV Dinner revolutionized frozen food.
In 1962, Swanson stopped using the name TV Dinner. However, in the United States, the term remains synonymous with any prepackaged dinner purchased frozen from a store and heated at home.
The first Swanson TV Dinner consisted of a Thanksgiving meal of turkey, cornbread dressing, peas, and sweet potatoes. The original tray was made of aluminum and each food item had separate compartments. The dinner had to be heated in the oven. Most meals cooked in the oven for 25 minutes. Today, nearly all frozen food trays can be cooked in the microwave or in a conventional oven.
The original product sold for 98 cents. The first year, Swanson's production estimate was 5,000 dinners. To their surprise, Swanson far exceeded that amount. In the first year, they sold more than 10 million of them.
1960 – Swanson added desserts to a new four-compartment tray.

1964 – Night Hawk name originated from the Night Hawk steak houses that operated in Austin, Texas from 1939 through 1994. The original diners were open all night catering to the late-night crowd. The restaurants produced the first frozen Night Hawk TV dinner in 1964.


1969 – The first TV breakfasts were marketed. Great Starts Breakfasts and breakfast sandwiches followed later.

1973 – The first Swanson Hungry-Man dinners were marketed; these were larger portions of its regular dinner products.

1986 – The first microwave oven-safe trays were marketed.

1986 – The Smithsonian Institute inducted the original Swanson TV Dinner tray into the Museum of American History.
Much has changed since the original TV Dinner. They also remain a popular choice for a fast and convenient meal and fun to eat in front of the TV!