Good 61º light smoke cloudy morning.
Yesterday we topped at 95º.
Picture of the Day... Hollywood Boulevard 1963
Interesting about Alabama...
The largest city is
Birmingham
. It became a state in 1819. Native American tribes such as Cherokee, Chickasaw, Choctaw, and Creek first lived in Alabama.
Alabama is the thirty-first largest state in the United States with 52,419 square miles of total area. 3.19% of the area is water, making Alabama twenty-third in the amount of surface water, also giving it the second largest inland waterway system in the United States. About three-fifths of the land area is a plain with a general downward slope towards the Mississippi River and the Gulf of Mexico.
North Alabama has mostly mountains, with the Tennessee River cutting a large valley creating many creeks, streams, rivers, mountains, and lakes.
Alabama has coastline at the Gulf of Mexico, in the very southern edge of the state. Alabama ranges in elevation from sea level at "Mobile Bay" to over 1,800 feet in the Appalachian Mountains in the northeast.
The highest point is "Mount Cheaha", at a height of 2,407 feet. Alabama's land has 22 million acres of forest or 67% of total land area.
The state is classified as subtropical Cfa under the Koppen Climate Classification. The normal annual temperature is 64 °F. Temperatures are often warmer in the southern part of the state because it is close to the Gulf of Mexico, while the northern parts of the state, mostly in the Appalachian Mountains in the northeast, tend to be slightly cooler. Most of the time, Alabama has very hot summers and mild winters with copious rain throughout the year. Alabama receives an average of 56 inches of rainfall annually and enjoys a lengthy growing season of up to 300 days in the southern part of the state.
Summers in Alabama are among the hottest in the United States, with high temperatures averaging over 90 °F throughout the summer in some parts of the state. Alabama also gets many tropical storms and even hurricanes.
Areas of the state far away from the Gulf can still feel the effects of the storms, which often dump big amounts of rain as they move inland and weaken.
Alabama's agricultural outputs are poultry and eggs, cattle, plant nursery items, peanuts, cotton, grains (such as corn and sorghum), vegetables, milk, soybeans, and peaches. Although known as "The Cotton State", many reports say that Alabama is between eight and ten in national cotton making, with Texas, Georgia and Mississippi making up the top three.
Alabama's programs of higher education are 14 four-year public universities, two-year community colleges, and 17 private, undergraduate and graduate universities. In the state are two medical schools, University of Alabama at Birmingham and University of South Alabama, two veterinary colleges, Auburn University and Tuskegee University, a dental school, University of Alabama, an optometry college, two pharmacy schools, Auburn University and Samford University, and five law schools, University of Alabama School of Law, Birmingham School of Law, Cumberland School of Law, Miles Law School, and the Thomas Goode Jones School of Law. Public, post-secondary education in Alabama is overseen by the Alabama Commission on Higher Education. Colleges and universities in Alabama offer degree programs from two-year associate degrees to 16 doctor level programs.
If you're on the hunt for ground beef recipes, shepherd's pie is one of the most popular you'll find. Our Mr. Food shepherd's pie is indulgent but oh so easy. With a few ingredient time savers, you will spend more time enjoying the meal than working over the stove.
We know the craving for a shepherd's pie casserole can come on suddenly, and that means you want to have it fast. We took a few shortcuts when making this Satisfying Shepherd's Pie because we wanted to shave off some of the cooking time. That way, since you don't have to wait longer, you're more...well, satisfied.
Make it in advance or the day you are hankering for this classic, and you'll have a meal your family won't forget.
1

1

/

2

pounds ground beef

1 onion, chopped

1 (1.15-ounce) envelope onion soup mix

1 (18-ounce) jar beef gravy

1 teaspoon garlic powder

1

/

2

teaspoon black pepper

1 (16-ounce) package frozen mixed vegetables, thawed

4 cups prepared mashed potatoes

Paprika for sprinkling
Preheat oven to 350º. Coat a 2-quart casserole dish with cooking spray.
In a large skillet, brown ground beef and onion. Drain excess liquid, if necessary. Add soup mix, gravy, garlic powder, and black pepper; mix well. Stir in vegetables.
Place mixture in casserole dish. Spread mashed potatoes over top and sprinkle with paprika
Bake 30 to 35 minutes, or until heated through. Then serve!
Special birthday today.. my dear friend Jeannie Patterson, wife of the infamous LASD Bill Patterson. HAPPY BIRTHDAY JEANNIE!! xo
Historically this date......
1946 – While riding a train to Darjeeling, Sister Teresa Bojaxhiu of the Loreto Sisters' Convent claimed to have heard the call of God, directing her "to leave the convent and help the poor while living among them". She would become known as Mother Teresa.
And births this date include...
.... What a legacy he left. Long line of beautiful smart dogs! Loved the Rin Tin Tin show back in the '50's. "Lt. Rip Masters", James Brown, sent me an autographed photo of he an 'Rinty'! (It's somewhere......)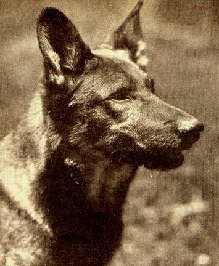 LOL, Brian's favorite drink is an "Arnold Palmer".... ice tea and lemonade!
1949 – Bill O'Reilly, American television host, author, and political commentator
All I know. Nuff said. Have a good Friday. Ciao.
National TV Dinner Day is observed annually on September 10th. In 1953, C.A. Swanson & Sons changed the prepackaged meal business forever. Introducing the TV Dinner revolutionized frozen food.
In 1962, Swanson stopped using the name TV Dinner. However, in the United States, the term remains synonymous with any prepackaged dinner purchased frozen from a store and heated at home.
The first Swanson TV Dinner consisted of a Thanksgiving meal of turkey, cornbread dressing, peas, and sweet potatoes. The original tray was made of aluminum and each food item had separate compartments. The dinner had to be heated in the oven. Most meals cooked in the oven for 25 minutes. Today, nearly all frozen food trays can be cooked in the microwave or in a conventional oven.

The original product sold for 98 cents. The first year, Swanson's production estimate was 5,000 dinners. To their surprise, Swanson far exceeded that amount. In the first year, they sold more than 10 million of them.
1960 – Swanson added desserts to a new four-compartment tray.

1964 – Night Hawk name originated from the Night Hawk steak houses that operated in Austin, Texas from 1939 through 1994. The original diners were open all night catering to the late-night crowd. The restaurants produced the first frozen Night Hawk TV dinner in 1964.


1969 – The first TV breakfasts were marketed. Great Starts Breakfasts and breakfast sandwiches followed later.

1973 – The first Swanson Hungry-Man dinners were marketed; these were larger portions of its regular dinner products.

1986 – The first microwave oven-safe trays were marketed.

1986 – The Smithsonian Institute inducted the original Swanson TV Dinner tray into the Museum of American History.
Much has changed since the original TV Dinner. They also remain a popular choice for a fast and convenient meal and fun to eat in front of the TV!