Good 61º cloudy morning......
Yesterday with a predicted 30% chance of rain and the radar looking like the rain was certainly approaching....
at 12:15 the rain started! Amazing. 66º and pouring! The rain lasted until just after 6pm and we got just over 1/2".
I kinda knew it was really going to rain since I watered Tuesday, my neighbor watered his pastures, and Brian got his truck washed!!!
Today is Throw Back Thursday .... 2008 my trip to Greece.. a couple of Athens cops... this one posing!
Picture of the Day .... :o)
A palindrome is a word or sentence that reads the same forward as it does backward. Some examples of palindromic words are kayak, civic, radar, level, rotor, racecar, redder, madam, and refer. Some names are palindromes, such as the given names Hannah, Ada, Anna, Bob, and Otto. Palindromes can also consist of a sentence or phrase, e.g., "Mr. Owl ate my metal worm", "Do geese see God?", and "Was it a car or a cat I saw?" According to The Oxford English Dictionary the word is based on Greek root words meaning "back" and "running."

How about a great tasting easy side dish for your hamburger dinner.... or anything, for that matter....
3 medium Idaho or russet potatoes, peeled
2 T + 1 t. Old El Paso Taco Seasoning mix from 1oz pkg
Heat oven to 450º. Spray 15x10x1 inch pan with cooking spray.
Cut potatoes in half lengthwise. Cut each half into 4 wedges(about 1 1/2 inches on the wide side); place cut side down in pan. Spray potatoes with cooking spray; turn potatoes and spray other side. Sprinkle with the Taco seasoning mix, toss until potatoes are evenly coated. Arrange potatoes in single layer in pan.
Bake uncovered 20-25 minutes, or until bottoms are crispy. Turn potatoes and bake 5 minutes longer or until bottoms are crispy.
Substitute sweet potatoes for the Idaho. Sweet potato fries will have a softer texture.
Historically this date.......
And births this date include..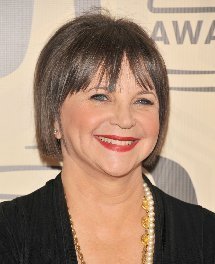 .... a real beauty who can cook like nobody's business!
All I know. Nuff said. Happy TBT. Ciao.
Wiggle a loose tooth and maybe the tooth fairy will collect it on August 22nd during National Tooth Fairy Day. Since the day is celebrated twice a year, recognize the tooth fairy again on February 28th.
This childhood favorite evolved with a group of healthcare fairies during the mid-1920s. From bath fairies to Fairy Wand Tooth Whitener, they encouraged kids through a wave of advertisements and health classes. These ads and classes spoke to children about eating their veggies, brushing their teeth, and getting fresh air.
In 1927, Esther Watkins Arnold brought the tooth fairy to life in an eight-page playlet. She named the playlet The Tooth Fairy. At the same time, Sir Arthur Conan Doyle published photographs of two girls surrounded by "verified" fairies. He claimed that fairies and gnomes existed and the pictures supplied the photographic evidence.
The following year, Arnold's play began performing. Children, primed with vivid imaginations, placed their freshly lost teeth under their pillows at night. The anticipation of a visit from the tooth fairy lives on today.
Over the years, the tooth fairy theme varied. In 1942, columnist Bob Balfe wrote in the Palm Beach Post about the tooth fairy. He gave his children War Stamps to put in their books when the lost a tooth. This alternative became popular during a time when giving to the war effort was a motivating factor.
Today, the tooth fairy jingles much less than ever. The average payout for a lost tooth ranges from $3 to $4. However, if Dad is on duty or if the tooth disappears during the night with no time break a large bill, the amounts climb higher.