Good 41º raining morning.
Yesterday another sunny day. We went from 26º to 69º! Heat wave!
Ted Evans came over yesterday. He runs a pest control/weed control company.
He sprays my gravel roads and around all the out buildings every year to keep them from "growing"! Until the spray dries, you have to keep animals off of it. Keeping Bruiser inside was no easy chore!!! He's quick to slip past me and sneak out the door! Sheeesh. But, I manged to keep him inside.
Picture of the Day .... hmmmm.........
Interesting.... after I posted about Burt Reynolds yesterday
I got a note from high school pal, Steve Geon. He is LAPD retired. This was his comment.... "
"He bought me and my partner dinner at Langers Deli once....we sat down for code 7 and in walks Burt and part of a film crew....he takes one look at us and says , "I want to eat with the cops".....he joined us and paid for our dinner. During our conversation he told me that his father had been a policeman in Florida.
Later on in his career he broke his jaw in a fight scene....it never healed properly and he always had trouble eating (the reason for his weight loss).
He seemed to be a fun and genuine guy....RIP Burt."
I looked up Langer's Deli and this is their website...
Whether you've got company staying over, or you just had a long night, we know you want an easy breakfast recipe the next morning. Well, our Rise 'n' Shine Breakfast Bake is perfect to get the day started right! This has all the goodies like eggs, ham, cheese, and some sour cream to bring it all together! And, since this recipe uses refrigerated and freezer aisle shortcuts, it couldn't be easier--or tastier!
8 eggs

2 cups sour cream

1 teaspoon onion powder

1

/

2

teaspoon salt

1

/

2

teaspoon black pepper

1 (30-ounce) bag frozen shredded hash brown potatoes, thawed

1

1

/

2

cups diced cooked ham

1 (12-ounce) bag frozen chopped broccoli florets, thawed

1 (8-ounce) block cheddar cheese, shredded
Preheat oven to 375 º. Coat a 9- x 13-inch baking dish with cooking spray.

In a large bowl, whisk eggs, sour cream, onion powder, salt, and pepper. Add potatoes, ham, broccoli, and cheese; mix until thoroughly combined. Pour into baking dish.

Bake 40 to 45 minutes or until the center is set. Cut into squares and serve piping hot.
Historically this date...
2009 – Financier Bernard Madoff plead guilty in New York to scamming $18 billion, the largest in Wall Street history.
And births this date include....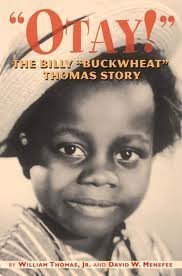 LOVED the Lassie show!!!!
All I know. Nuff said. Happy Tuesday. Ciao.
Scallops are a cosmopolitan family and can be found in all of the world's oceans. They are one of the most popular shellfish in the world and highly prized as a food source.
There are two fleshy parts of the scallop that are usually sold at market for human consumption. The adductor muscle is the white medallion of meat which is rich and sweet. This is the piece that is most familiar as the "scallop" we see on a menu.
There is also the coral or the roe which can range in color from pale coral to bright orange. This crescent-shaped piece is usually discarded before the scallop is sold at market because it may contain toxins. However, sometimes it is sold attached to the adductor muscle. It is bitter and some say it cuts the richness of the rest of the scallop.
These meaty mollusks are very low in fat and are delicious prepared in a variety of ways. Baking them omits much of the butter and fat that otherwise go into cooking this lean, white seafood.
Baked scallops are often found served as a delicious entree, however, they are also known and loved as an appetizer.