Good frozen 23º again morning.
Yesterday the over the top freezing 23º finely started to warm up after the sun came over the mountain. By 10am we were heated to 35º. We topped for the day at 67º.
10-29 radio code for 'vehicle registration and wants summary information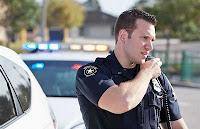 There are several more in regards to subject wanted for felony, use caution, armed and dangerous, confidential information, subject wanted for misdemeanor, subject wanted for traffic warrant, property stolen... 10-29F, 10-29FD, 10-29H, 10-29M, 10-29T, and 10-29V
Interesting about Tree Frogs......
Tree frogs are a diverse family of amphibians that includes over 800 species. Not all tree frogs live in trees. Rather, the feature that unites them has to do with their feet—the last bone in their toes (called the terminal phalanx) is shaped like a claw. Tree frogs also have toe pads to help them climb and many have extra skeletal structures in their toes. Tree frogs have large, round toe pads that have suction cups like lizards, to help them cling to branches or to wet and smooth surfaces. Tree frogs can be a variety of colors, but most of the species found in the United States are green, gray, or brown. Some of them, like the squirrel tree frog
(Hyla squirella)
, are chameleon-like in their ability to change color.
A tree frog is any species of frog that spends a major portion of its lifespan in trees, known as an arboreal state. Several lineages of frogs among the 'Neobatrachia' have given rise to tree frogs, although they are not closely related to each other.
As the name implies, these frogs are typically found in trees or other high-growing vegetation. They do not normally descend to the ground, except to mate and spawn, though some build foam nests on leaves and rarely leave the trees at all as adults.
Although tree frogs can grow to be a range of sizes, most arboreal species are very small because they rely on leaves and slender branches to hold their weight. At 4 to 5.5 inches long, the white-lipped tree frog
(Litoria infrafrenata)
from Australia and Oceania is the largest tree frog in the world. The largest tree frog in the United States is the non-native Cuban tree frog, which reaches 1.5 to 5 inches in length. The world's smallest tree frogs are less than an inch long!
Tree frogs are found on every continent except Antarctica, but they're most diverse in the tropics of the western hemisphere. About 30 species live in the United States, and over 600 can be found in South and Central America. Not surprisingly, lots of tree frogs are arboreal, meaning they live in trees. Special adaptations like toe pads and long legs aid them in climbing and jumping. Non-arboreal tree frogs find habitats in lakes and ponds or among moist ground cover.
Tree frogs are consumed by many different carnivorous animals. Mammals, reptiles, birds, and fish all eat tree frogs. Many of the frogs rely on camouflage to protect themselves from predators, and the more arboreal species escape ground-dwelling pre
daors by hiding in trees.
Read this about Texas Toast before reading the recipe...
Mr. Food's Meatball Sub Casserole...
Get the gang rushing to the dinner table with a casserole they're going to love. Our Meatball Sub Casserole is delicious and hearty, making it perfect for families with big appetites. (It's also great for game day get-togethers!)
1 (11.25-ounce) package Texas toast

1

1

/

2

cups shredded mozzarella cheese, divided

1 (20-ounce) package cooked frozen meatballs, thawed

1 (26-ounce) jar pasta sauce

Parmesan cheese for sprinkling
Preheat oven to 425º. Arrange bread slices in a single layer in an ungreased 9- x 13-inch baking dish.

Bake 10 to 12 minutes, or until toasted. Sprinkle with 1/2 cup mozzarella cheese.

In a large bowl, mix together meatballs and sauce. Spoon over toast. Sprinkle with remaining mozzarella cheese.

Bake uncovered 25 to 30 minutes, or until heated through. Sprinkle with Parmesan cheese and serve.
Historically this date...

2012 – Hurricane Sandy hits the east coast of the United States, killing 148 directly and 138 indirectly, while leaving nearly $70 billion in damages and causing major power outages.
And births this date include...
When I was watching my Patriots play the Cleveland Browns on Sunday there were two Browns players who needed to stand by each other with their backs to a camera... one's name was Chubb and the other's was Guy! LOL.
All I know. Nuff said. Happy Tuesday. Ciao.
National Cat Day on October 29th is the purrfect day to give extra attention to your feline friends.
Cats make excellent companions. They rarely miss you, but when they do, you sure know it. Awareness days such as this one urge pet lovers to adopt from a local shelter. The day also reminds us that neutering and spaying our furry companions helps reduce the abandoned population.
Shelters are full of cats and kittens in need of forever homes. These feline fur babies come with as many personalities as they do colors and coats. They curl into our hearts and will just as quickly remind us they decide who they love. Whether they were born in the shelter, surrendered or abandoned, 3.4 million find their way to a shelter.
When considering the adoption of a furbaby, take your time. Each shelter animal will touch your heart, so be sure to find a life-long love.
Consider your lifestyle. Will you have time for an active kitten or will an adult cat be more to your pace?

Make multiple visits before making a choice. Sometimes, the purrfect cat will choose you.

Spend one-on-one time with the cat so you have some bonding meowments and her true personality comes through.

Do other members of your fur family need to be considered? If so, be sure to introduce them to be sure their personalities mesh.

When you bring your new family member home, have a space ready for him to decompress and adjust to his new abode. Don't be surprised if he hides at first. This is normal cat behavior.
HOW TO OBSERVE
Pay particular attention to your cat today. Adopt a new cat.
NATIONAL CAT DAY HISTORY
This day was created by Pet Lifestyle Expert and Animal Welfare Advocate, Colleen Paige, in 2005. Since its inception, it has helped save the lives of more than one million cats.