Yesterday I met up with Jennifer and we went to the hospital to see Mike. Jennifer's head is still sore where the criminal jerk smacked it with his gun, but getting better. And Mike........ OMGOSH, his is doing so well! He had two surgeries for the bullet wounds and injuries to organs. He is up and walking around now.
So great to see him!!! He should be going home soon. Thank for all your good wishes and prayers!
Picture of the Day ... another "parenting in the wilderness"....
Interesting about the wettest place in the world.....
As of 2017, the wettest inhabited place in the world was the village of Mawsynram, in the state of Meghalaya, India, which had received 467.36 inches of rain, on average, each year. Just 9.32 miles away, Cherrapunji, another village in Meghalaya, got soaked with an average of 463.66 in of precipitation annually. That gave India the top two wettest inhabited places on the globe.
The Himalayan Mountains to the north block rain clouds as they travel from the south, causing a lot of rain and also giving the Mawsynram area rivers and waterfalls. The people of the village carry their umbrellas everywhere, use basket-hats to keep the rain off when doing agricultural chores, and soundproof their huts against the noise of heavy rain. They do, however, get a brief respite in the "dry" months of December and January, with rainfall amounts of only 2.36 in. Cherrapunji sits atop the Khasi Hills, 4,500 feet above sea level. Monsoon winds off the Bay of Bengal cause its rainy season.
Tutendo, Colombia gets nearly as much rain as Cherrapunji does in a year, 463 in, during two rainy seasons, giving the small town of 1,000 people third place on the list. While New Zealand's climate is primarily arid, Cropp River took fourth place with 453 in of rain a year. On December 2-13, 1995, 51.3 in of rain fell on the town; that was the rainiest two-day period on record in the country
Honey Lemon Chicken
Prep Time:4 hours 10 minutes
Cook Time:15 minutes
Total Time:4 hours 25 minutes
Servings:

4
1 pound chicken breasts

salt and pepper

1 tablespoon oil

1 tablespoon ginger (grated)

1 lemon (juice and zest)

2 tablespoons honey

1/4 cup chicken stock

salt and pepper to taste
Season the chicken with salt and pepper.

Heat the oil in a pan.

Add the chicken and saute until golden brown and cooked through and set aside.

Add the ginger and saute until fragrant, about a minute.

Add the lemon juice and zest, honey, stock, salt and pepper and reduce to thicken. (Note: Do a taste test here to make sure that the lemon and honey balance nicely.)

Pour the honey lemon sauce over the chicken.
Option

:

For One-Pan

: Make this a one-pan meal by adding 8 ounces of pasta and 2 1/4 cups broth or water (or 1 cup of rice and 2 cups broth or water) to the sauce in step 8 and simmer, covered, until cooked, about 12 minutes (or 20 minutes for rice).
And births this date include....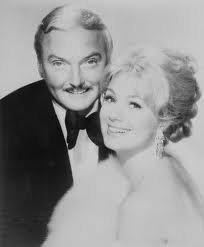 All I know. Nuff said. Happy Tuesday. Ciao.
Are you ready for a great snack and orange fingers? Happy National Cheese Doodle Day! March 5th is the annual celebration for the cheddar cheese coated, puffed or crunchy, fried or baked snack food.
The actual inventor of Cheese Doodles is under debate.
Generally, the credit goes to a man named Morrie Yohai who made a variety of extruded snack foods in the 1940s for his family's company called Old London Foods. Other sources show patents for similar products in the 1930s and still other competing accounts in Wisconsin and in New Orleans as well.
However they came to be, they are here. Their crunchy, orange deliciousness is enjoyed around the world! They come in a variety of shapes, sizes and flavors and 15 million pounds are produced annually.
Grab a bag (or tub) of cheese doodles and enjoy.