Good 54º clear sunny morning.
Yesterday we were all prepared for the "super" heat. We started out clear and sunny.
Then in the afternoon the clouds moved in. At this time, 3:30, it was 103º.
At 5pm we topped at 106º!!! Then the temperatures finally started dropping.
Picture of the Day ... It's hot! We need a pool.
Interesting about Bar-tailed Godwits....
Right now, a Bar-tailed Godwit is out over the Pacific Ocean making an eight-day, non-stop flight from Alaska to New Zealand. More than 7,000 miles. No rest. No turning back. Only the great open ocean below.
About eight years ago, a team of biologists surgically implanted a small satellite transmitter in a female godwit in New Zealand, designated her E7, and set her loose. Then they watched as the little dot onscreen
bounced across the virtual globe
. First E7 flew for seven days and nights without stopping to Yalu Jiang, an estuary in China. She stayed in that area for more than a month before taking off for her breeding grounds, in the Yukon-Kuskokwim Delta, in southwestern Alaska. After a couple months there, she flew all the way back to New Zealand in a single go, arriving about eight days and 7,200 miles later. It was the longest known non-stop flight of any bird.
"These godwits are epic migrants. We had a bird, E-7, that we had tagged, and she left New Zealand in the spring. She flies non-stop seven days, ten thousand kilometers, to the Yellow Sea. All of the Bar-tailed Godwits of Alaska, they stop at the Yellow Sea."
However, the food-rich tidal mudflats of the Yellow Sea are disappearing rapidly.
"So that really struck home--the critical importance of the Yellow Sea. That's their only stopover site between New Zealand and Alaska is the Yellow Sea."
The birds can achieve these long distance flights only when they have fattened up whether along the coast of Alaska in our fall, or China and Korea in our spring.
This doubly good breakfast sandwich combines a load of favorites all in one! Imagine starting your day off with a hearty and melty Bacon and Egg Breakfast Grilled Cheese!
2 eggs

2 tablespoons milk or water

Salt and pepper to taste

3 teaspoons butter at room temperature, divided

4 slices whole wheat or white bread

2 slices slices Colby-Jack cheese

4 slices full-cooked bacon
In a small bowl, beat eggs, milk, salt, and pepper until blended.

In a large nonstick skillet over medium heat, heat 1 teaspoon butter until hot. Pour in egg mixture. As eggs begin to set, gently pull the eggs across the pan with an inverted turner, forming large, soft curds. Continue cooking -- pulling, lifting, and folding eggs -- until thickened and no visible liquid egg remains. Do NOT stir constantly. Remove from skillet.

Spread remaining butter evenly on 1 side of each bread slice. Place 2 slices in skillet, buttered side down. Top evenly with scrambled eggs, cheese, and bacon. Cover with remaining bread, buttered side up.

Grill sandwiches over medium heat, turning once, until bread is toasted and cheese is melted, 2 to 4 minutes.
Historically this date..........
And births this date include....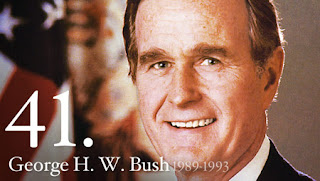 1929 – Anne Frank, German-born Dutch Jewish diarist and Holocaust victim (d. 1945)
Personal life interesting. Closeted for YEARS!!!
Dinner last night was Schwans Orange Chicken with Rice & Vegetables, and two half ears of corn (since it was corn on the cob day!). And yes, I like mayonnaise on my corn cobs!
All I know. Nuff said. Happy Hump Day. Ciao.
Peanut butter cookie lovers across the United States annually observe National Peanut Butter Cookie Day on June 12.
Alabama's American agricultural extension educator, George Washington Carver, was the most well-known promoter of the peanut. Carver compiled 105 peanut recipes from various cookbooks, agricultural bulletins, and other sources. In 1916, he put together a Research Bulletin called How to Grow the Peanut and 105 Ways of Preparing it for Human Consumption. Included in this Research Bulletin were three recipes for peanut cookies calling for crushed or chopped peanuts as one of its ingredients.
It was in the early 1920s that peanut butter was found listed as an ingredient in cookies.
Homemade peanut butter cookies would just not be right without the traditional forked crisscrosses on them!