Good 43º cloudy morning.

Yesterday, again, started off cloudy and stayed that way. We topped at 68º.

Picture of the Day
baby chicks getting warm by the coffee mug!

Interesting about bell bottom pants...
Bell-bottoms (or flares) are a style of trousers that become wider from the knees downward, forming a bell-like shape of the trouser leg.
In the early 19th century, when a standardized uniform did not yet exist in the U.S. Navy, some sailors adopted a style of wide trousers ending in bell-shaped cuffs.
The British Royal Navy had often been a leader in nautical fashion, but bell-bottoms did not become part of the standard uniform until the mid-19th century. These "bell-bottoms" were often just very wide-legged trousers, rather than shaped trousers that flared below the knee. They continued in use as a distinctive feature of the RN rating's "square rig" uniform until replaced by more conventionally flared trousers in 1977.
Although the trousers of the present-day uniform of the United States Navy are still referred to as "bell-bottomed", they simply have large straight legs. The wearer's thigh fills the upper trouser leg, making the bottom of the pants leg appear flared. This style has been popular for many years, perhaps originally because the trouser leg can be rolled up easily, allowing the wearer to work in bare feet, but there is no reliable documentation that confirms a specific timeline or reason for the popularity of bell-bottomed trousers in naval apparel.
Bell-bottoms have also been worn for centuries by European carpenters, which is explained by the fact that the widening legs prevent sawdust from falling onto their shoes or feet. Bell-bottoms are still worn by carpenters who decide to spend their time after the apprenticeship as Journeymen on the road.
In 1996, women's bell-bottoms were reintroduced to the mainstream public, under the name "boot-cut" (or "bootleg) trousers as the flare was slimmer. By 1999, flare jeans had come into vogue among women, which had a wider, more exaggerated flare than boot-cuts. The boot-cut style ended up dominating the fashion world for 10 years.
By around 2006, the bell-shaped silhouette started to fade as the skinny jean rose in popularity. Sharon Haver, the founder and editor-in-chief of online fashion magazine FocusOnStyle.com, commented "It's as if all the girls wearing premium boot-cut jeans threw them away one day, and the next day began wearing skinny jeans and flats."
Women's boot-cut jeans are tighter at the knee than men's, and flare out from knee to hem. Men's styles are traditionally straight-legged, although the pants came in a more flared style in the early and mid 2000s, but this was optional. The bell-bottoms of the 1960s and 1970s can be distinguished from the flare or boot-cut of the 1990s and 2000s by the tightness of the fabric at the knee.
Chicken a la King is a classic recipe that has stood the test of time. Our easy version of this saucy chicken favorite goes from prep to your table in under 30 minutes.
8 tablespoons (1 stick) butter, divided

1

1

/

2

pounds boneless, skinless chicken breasts, cut into 1/2-inch chunks

1

/

2

pound fresh mushrooms, cut into quarters

6 tablespoons all-purpose flour

1 teaspoon salt

1

/

4

teaspoon black pepper
1

3

/

4

cups chicken broth

1 cup (1/2 pint) heavy cream

1

/

2

green bell pepper, diced

1 (2-ounce) jar chopped pimientos, drained
In a large skillet, melt 2 tablespoons butter over medium-high heat.

Saute chicken 5 to 6 minutes, or until no pink remains. Remove chicken from skillet; drain and set aside.

Add remaining 6 tablespoons butter, the flour, salt, and black pepper to skillet, whisking constantly until butter melts. Slowly add chicken broth and cream, and bring to a boil, whisking until smooth and thickened.

Reduce heat to medium-low, return chicken to skillet, and add remaining ingredients. Simmer until heated through, stirring constantly.


Historically this date.....
1915 – Lassen Peak erupts with a powerful force, and is the only mountain other than Mount St. Helens to erupt in the contiguous US during the 20th century.
And births this date include....
.....still married to Paula Prentis!
All I know. Nuff said. Have a good Saturday. Ciao.
On May 22, National Solitaire Day recognizes a card game that has been around for more than 200 years.
Also known as Klondike, the classic version of the game uses a standard deck of 52 playing cards. The object of the game is to clear the board by creating a stack of cards from low to high in each suit. If the player completes each suit, the player wins the game of Solitaire.
It wasn't until 1990 when Microsoft included Solitaire in Windows 3.0 that the game truly went viral. Microsoft Solitaire successfully helped teach computer users how to use a mouse and, in the process, ended up becoming one of the most played video games in history.
"…For the past 30 years, Microsoft Solitaire has been providing great entertainment to hundreds of millions of players in every corner of the world, and we're happy to announce that May 22 of each calendar year will officially be designated as National Solitaire Day, recognizing the day Microsoft first included Solitaire in Windows," says Paul Jensen, Studio Manager for Microsoft Casual Games.
In 2012, Microsoft evolved Solitaire into the Microsoft Solitaire Collection. These changes feature five of the top Solitaire games in one app. Since then, the game has been played by over 242 million people.
Microsoft Solitaire Collection is available as a free download from the Windows, iPhone, and Android App Stores.
HOW TO OBSERVE
There's no need to be particularly productive to celebrate the day – just play some Solitaire! Either on a computer, laptop, tablet, phone, or "go retro" and play using real cards.
NATIONAL SOLITAIRE DAY HISTORY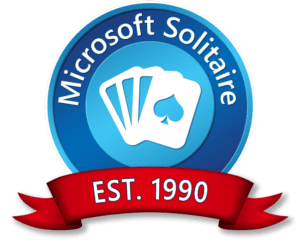 Microsoft founded National Solitaire Day on May 22, 2018, to celebrate one of the most played computer games. In 2015, Microsoft Solitaire celebrated its 25th anniversary. National Solitaire Day continues that celebration with an annual event recognizing the contributions Microsoft Solitaire has provided in the computer age of the game.
30th Anniversary Details
May 22nd, 2020 marked the 30th Anniversary of Microsoft Solitaire. With a worldwide appeal, Microsoft Solitaire Collection hosts tens of millions of players per month, from over 200 countries, in 65 different languages. Even after 30 years, Microsoft Solitaire remains among the most played games on the planet. Within this vast and diverse audience, players complete over 100 Million hands of Solitaire every day! Inducted into the Video Game Hall of Fame in 2019, it is incredible to see what has transpired from a simple game that came with the Windows 3.0 operating system. 30 years later, Microsoft is excited to celebrate this major milestone with fans across the globe.
In 2018, the Registrar at National Day Calendar proclaimed the day to be observed on May 22nd, annually.