Those thunder storms predicted for today and tomorrow.
If this was August 9th in 2010 the date would show as 8-9-10! :o)
Yesterday the gloom.. and it looked like it was raining on my mountain...
The temps stayed in the 60ºs until 11:45 when we hit 70º!
It felt so good outside in the morning... a breeze and 63º! Ahhhhh.... I was wearing a sweatshirt and so comfy. Then the wind started up and the clouds went away...
Picture of the Day.... LOL.... saw this while shopping in Bar Harbor Maine. (BTW, locals pronounce the town "Baaa Habba"!)
Marie Curie conducted pioneering research on radioactivity. Her efforts, along with her husband Pierre Curie, led to the discovery of the radioactive elements polonium and radium, while working with the mineral pitchblende. After years of extensive research handling highly radioactive materials with no safeguards, Curie succumbed to aplastic anemia—a disorder of brought on by her exposure to radiation—at the age of 66. The artifacts found within her laboratory, including her numerous research notebooks, are still so radioactive as to require special storage and protective equipment to handle.
1

1

/

2

pounds ground beef

1 onion, coarsely chopped

2 (14-ounce) cans stewed tomatoes, not drained

2 cups water

1

1

/

4

cups long-grain rice

1 teaspoon salt

1

/

4

teaspoon black pepper

1 teaspoon chili powder

1 teaspoon garlic powder

2 zucchini, cut into 1/2-inch chunks
In a soup pot, brown ground beef and onion over medium-high heat 4 to 5 minutes, stirring frequently. Drain off excess liquid.




Add remaining ingredients except the zucchini; bring to a boil.




Reduce heat to low, cover, and simmer 10 minutes. Add zucchini and continue cooking 10 additional minutes, or until rice is tender.




Historically this date....
And births this date include....
Born in Sacramento, graduated high school in Portland,
and went to Cal State LA....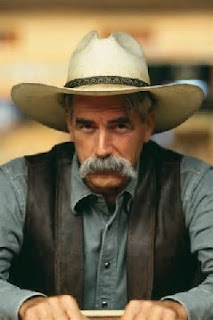 1964 – Hoda Kotb, American television news anchor

All I know. Nuff said. Happy TGIF. Ciao.
National Book Lovers Day on August 9th harnesses all the excitement bibliophiles feel about books into one celebration.
A day for all those who love to read, National Book Lovers Day encourages you to find your favorite reading place, a good book (whether it be fiction or non-fiction) and read the day away.
Bibliophile – a person who has a great appreciation for or collects books.
Step back in time
The very first books used parchment or vellum (calf skin) for the book pages.

The book covers were made of wood and often covered with leather.

The books were fitted with clasps or straps.

Public libraries appeared in the Middle Ages.

Public libraries often chained the books to a shelf or a desk to prevent theft.
Moving forward
Along with several recent developments, book manufacturers use digital printing. Book pages are printed using toner rather than ink. As a result of digital printing, print-on-demand opens up a whole new realm of publishing. In this case, distributors don't print the books until the customer places the order.
More and more, people read E-books. E-book (electronic book) refers to a book-length publication in digital form. They are usually available through the internet. However, they can also be found on CD-ROM and other systems. Read an E-book on a computer or via a portable book display device known as an e-book reader, such as a Reader, Nook or Kindle.
HOW TO OBSERVE
Sit back, relax and READ! Don't forget to share the joy of reading with the young people in your life. Inspire them with your favorite novel or find out about the last book they took off the shelf. Read to the littlest of the up and coming readers.