Good 31º super foggy morning...
Yesterday it started out dark and gloomy...
Then the clouds dissipated a little and there was blue sky for a few minutes! We were still in the 30ºs... and it did this all day, gloom, sun, gloom, sun................. we topped at 60º.
My two geese who hang out here were having a problem with another goose and there was a "fight" between the two males...
Interesting about the President's helicopters....
Marine One is the call sign of the helicopters used to carry the President of the United States. The helicopters are operated by Marine Helicopter Squadron One (HMX-1; "Nighthawks"), which is responsible for all White House military aircraft. As a security measure, Marine One always flies in groups with identical helicopters, sometimes as many as five. One helicopter carries the president, while the others serve as decoys. When the helicopter lands, a Marine is waiting outside to greet the president, regardless of the location. The vice president travels in Marine Two.
Feb. 19, 2020 (UPI) --

Sikorsky Aircraft was awarded a $470.8 million modification for six VH-92A helicopters for the presidential helicopter replacement program.
Under the modification, Sikorsky -- a division of Lockheed Martin -- will provide interim contractor support and six cabin interior reconfiguration kits as well as six low rate initial production lot II VH-92A aircraft for the presidential fleet.
The Navy plans to replace the current Marine Corps fleet of 19 helicopters, composed of the VH-3D, which entered service in 1978 and the VH-60N aircraft, which arrived in 1987 -- with 23 new aircraft.
The VH-92A is designed to increase performance and payload, including crew coordination systems and communications capabilities, and be easier to maintain.
In December, General Electric received an $11.1 million contract to build five CT7-8A6 engines for the presidential helicopter fleet.
Ooey gooey Caramel Pecan Poke Cake starts with a packaged cake mix, but still has that old fashioned "from-scratch" taste that everyone craves. It's sure to be a hit, whether you make it just-because, or you're whipping it up for a special occasion. And while they'll think you spent all day on it, you'll have a secret smile, knowing just how easy it was to make!
1 (18.25-ounce) box chocolate cake mix, prepared according to package directions

1 (14-ounce) can sweetened condensed milk

1 (14-ounce) can caramel topping

1 (16-ounce) container coconut pecan frosting (or your favorite)

1

/

2

cup chopped pecans
Preheat oven to 350º. Coat a 9- x 13-inch baking dish with cooking spray. Pour batter into baking dish.

Bake 28 to 30 minutes or until toothpick inserted in center comes out clean. Let cool 5 minutes, then poke holes in top of cake using a wooden spoon handle.

In a medium bowl, mix sweetened condensed milk and caramel topping. Pour mixture slowly over cake while still warm.

Cover and refrigerate 8 hours or overnight. Spread frosting over cake, sprinkle with pecans, and serve.
***Make this unique! Use your own favorite frosting flavor to top it off!
2005 – Steve Fossett becomes the first person to fly an airplane non-stop around the world solo without refueling.
And births this date include....
... ah ha! the ponzi scheme!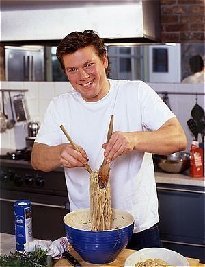 All I know. Nuff said. Happy Tuesday. Ciao.
National Anthem Day commemorates the day the United States adopted "The Star Spangled Banner" as its National Anthem. Written by Francis Scott Key, the "Star Spangled Banner" became the National Anthem in 1931.
Oh Say Can You See Fort McHenry
The story behind "The Star Spangled Banner" is as moving as the anthem itself. While an attorney, Key was serving in the Georgetown Light Field Artillery during the War of 1812. In 1814, his negotiation skills as a lawyer were called upon to release Dr. William Beane, a prisoner on the British naval ship, Tonnant. Early in September, Key traveled to Baltimore in the company of Colonel John Skinner to begin negotiations.
While Key and Skinner secured Beane's release, the British navy had begun attacking Baltimore. The trio waited at sea to return to Georgetown.
Fort McHenry is built on a peninsula of the Patapsco River. Just across the Northwest Branch is the city of Baltimore. In 1814, the population of Baltimore was roughly 50,000 people, hardly the metropolis it is today. The country itself was still young, and often families of soldiers lived nearby, providing support to their soldiers.
The Rocket's Red Glare
The British navy abandoned Baltimore and turned their full attention to Fort McHenry on September 13th. As the 190-pound shells began to shake the fort, mother nature brought a storm of her own. Thunder and rain pelted the shore along with the bombs and shells. Throughout the night, parents, wives, and children in their homes could hear and feel the bomb blasts across the way. There were reports of the explosions being felt as far away as Philadelphia. It was a long night of fear, worry, and providing comfort to one another.
At sea, Key had a similar night. Being a religious man, one who believed the war could have been avoided, he watched the bombs bursting in air over the water and steadily pummeling Fort McHenry. It was undoubtedly a sight to behold.
For 25 hours, the star-shaped fort manned by approximately 1,000 American soldiers endured over 1,500 cannon shots. The Fort answered with their own with almost no effect.
Does that Star-Spangled Banner Yet Wave
In the early morning of September 14th, after Major George Armistead's troops stopped the British landing party in a blaze of gunfire, the major ordered the oversized American flag raised in all its glory over Fort McHenry. Sewn

a few months before by Mary Pickersgill and her daughter,

the enormous banner replaced the storm flag, which had flown during battle.
As Key waited at sea for dawn to break and smoke to clear, imagine the inspiring sight in the silence of the morning to see his country's flag fully unfurled against the breaking of the day and the fort standing firm.
Key was so moved by the experience he immediately began penning the lyrics to a song which were later published by his brother-in-law as a poem titled "Defence of Fort M'Henry."
HOW TO OBSERVE
Sing the Star Spangled Banner. Did you know there are three more verses to the original song? As a challenge, try learning them all.
NATIONAL ANTHEM DAY HISTORY
Nearly 117 years passed after Key penned "Defence of Fort M'Henry" before it became the national anthem of the United States of America. "Hail Columbia" and "My Country' Tis of Thee" held honorary places as patriotic songs. But, the United States didn't have an officially declared anthem until a congressional resolution, signed by President Herbert Hoover, until "The Star Spangled Banner" became the national anthem of the United States of America on March 3rd, 1931.
*Historical note: The spelling of "defence" in the original title of Key's song is correct for the period.