Good 53º clear sunny morning.
Yesterday, again, clear and sunny and a slight breeze....
and we topped at 98º.
My neighbor Gerard was up in his pasture, watering...
Picture of the Day... it's all in the timing!
Interesting about Disneyland.....
5 Fun Facts You Didn't Know About Disneyland ....
On July 17, 1955, Disneyland opened in Anaheim, California. It's estimated that just under 45,000 people make their way to Disney's land of enchantment every single day! That's not the only fun fact we know about Disneyland—here are five more interesting tidbits you probably didn't know...
Walt Disney Had A Secret Apartment in the Park
Although Walt apparently loved to walk around the park and chat with visitors, he still needed a retreat after a long day. It turns out, he had his own secret apartment within Disneyland – a small spot above the fire department on Main Street. While Walt is sadly no longer around, the apartment remains, and the park employees apparently keep the light in the window to symbolize his presence in the park. Walt and his wife aren't the only residents of Disneyland, though—the park is also home to over 200 feral cats that help keep rodents and pests down to a minimum within the park walls.
Members of the Cast Can't Use One Finger to Point
It isn't unusual for visitors to ask employees at Disney for directions, but workers there never use only one finger to point. This is because Disneyland is a vacation location for visitors from all around the world, and pointing with one finger is considered offensive or rude in some cultures. Employees gesture either by using two fingers or an open palm to avoid offending anyone.
The Matterhorn is Equipped With A Basketball Court
The Matterhorn is a popular attraction at Disneyland, and tourists probably don't know that there is a half-court basketball court inside. It was installed for the use of employees near the top of the mountain and contains a net and full backboard. Unfortunately, not just anyone can take a break from lining up for rides to play a few rounds of ball – the secret court is only for employees.
Future President Ronald Reagan Hosted A Live Telecast of the Park's Opening.
Sure, he would later become the President of the United States, but when Disneyland opened on July 17, 1955, Ronald Reagan was just an unemployed actor looking for his next gig in Hollywood. Disney found him and brought him on to host the live telecast of the park's opening. Tickets cost just $1, and there was only 18 attractions compared to the 52 today. Other notable former Disneyland employees include Steve Martin, who was a magician at the park, and Michelle Pfieffer, who played Alice in Wonderland.
Check out this site for more pictures and the story ...
If You Hear "Cove V", Keep an Eye Out for ... Vomit
If you're ever at Disneyland and hear there's a Code V near a particular ride, you may want to avoid that area. "Code V" is the term used among the park's 23,000 employees for when someone has a few too many churros before getting on the teacups ride. Needless to say, if you hear someone yell out "Code V in progress!" keep an eye out for any flying leftovers coming your way.
When you think of graham crackers, you might think of crushing them up to make a pie crust, or maybe sandwiching chocolate bars and toasted marshmallows between a couple of 'em for s'mores. Well, now we've taken it a step further by making a super moist, Graham Cracker Cake that's packed with flavor! Trust us, this is a recipe you'll want to get your hands on.
2 sticks (1 cup) butter, softened, divided

1

1

/

2

cups granulated sugar

1 (13.5-ounce) package graham cracker crumbs

2 teaspoons baking powder

3

/

4

cup milk

5 eggs

1 teaspoon vanilla extract

1

/

2

cup flaked coconut

1

/

2

cup chopped pecans

3 cups confectioners' sugar

1 (8-ounce) can crushed pineapple, undrained

Preheat oven to 350º. Coat a 9- x 13-inch baking dish with cooking spray; set aside.

In a large bowl with an electric mixer on medium speed, beat 1-1/2 sticks butter and the granulated sugar 3 to 4 minutes or until creamy. Add graham cracker crumbs, baking powder, milk, eggs, and vanilla, and beat until well mixed. Stir in coconut and pecans until well mixed, then spread batter into baking dish.

Melt remaining half stick butter in microwave. In a large bowl, combine the melted butter, confectioners' sugar, and pineapple until well mixed; pour evenly over batter.

Bake 45 to 50 minutes or until a wooden toothpick inserted in center comes out clean. Allow to cool, then cut and serve.






Historically this date....
And births this date include...
1895 – Gracie Allen, American actress and comedian (d. 1964)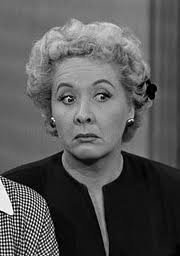 There certainly was no justice for her death!
All I know. Nuff said. Happy Sunday. Ciao.
National Disability Independence Day on July 26th commemorates the signing of the Americans with Disabilities Act (ADA) on July 26th, 1990.
The ADA provides protection from employment discrimination as well as better access to goods, services, and communications for people with disabilities.
The day not only celebrates the anniversary of the ADA but it also serves several other purposes. First, the law first broke down barriers individuals with disabilities faced every day. It also marked a timeline of change that soon developed. Over time, common barriers such as narrow doors and small bathroom stalls became accessible to wheelchairs. Other examples include braille signs and crosswalks for the vision impaired. The changes improved mobility and safety.
Beyond structural changes, the act motivated designers to enhanced technology. Often, physical limitations restrict a person's ability to access legal or health information. New assistive technologies make it possible to obtain the necessary information.
As accessibility improves, the world continues to change in other ways. For example, many of today's brick and mortar businesses are ADA compliant. However, more and more businesses switch to online versions. Those websites need to meet the needs to be accessible, too.
With each advancement in technology, designers need to incorporate multi-functional approaches to fit every ability. Celebrate the freedom the ADA inspires with forward-thinking design and technology.
HOW TO OBSERVE
If you are an employer or designer, consider how accessible your business is to people with disabilities. The ADA empowers people with disabilities to stand up for their rights, too. Give shout outs to accessible businesses and organizations. On July 26th, unite with them and use #DisabilityIndependenceDay to share on social media.
NATIONAL DISABILITY INDEPENDENCE DAY HISTORY
National Disability Independence Day recognizes the anniversary of the Americans with Disabilities Act passed in 1990.