Good 41º raining morning.
Yesterday we started dark and gloomy...
Picture of the Day.... LOL! Hooker, Oklahoma.....

Interesting about The Lone Ranger....
With the stirring notes of the William Tell Overture and a shout of "Hi-yo, Silver! Away!", The Lone Ranger debuted on Detroit radio on this day in 1933. To honor this anniversary, here are things you might not know about one of the world's most beloved masked men.
When creating the Lone Ranger character, writer Fran Striker and producer George W. Trendle came up with several guidelines to describe his personality and his behavior. For example, the Lone Ranger always wore a mask and was never supposed to be seen without it. Also, he could never curse, smoke or drink alcohol. He used perfect grammar, avoided slang and colloquialisms, and refrained from referring to himself as the Lone Ranger. When asked about his identity, he would present a silver bullet as his answer.
Perhaps you're most familiar with the Lone Ranger from the TV series, which aired from 1949 to 1957. The show starred Clayton Moore as the title character and Jay Silverheels as Tonto. The Lone Ranger was the highest-rated television program on ABC in the early 1950s and its first true "hit". All of the show's 221 episodes were filmed in black and white except for the fifth and final season.
Clayton Moore was the most famous of the actors who played the Lone Ranger, starring in 169 of the 221 filmed episodes. After the show ended, Moore continued to appear publicly as the Lone Ranger, doing commercials and TV appearances wearing the signature mask. In 1979, Jack Wrather, then owner of the rights to the character, obtained a restraining order against Moore, enjoining Moore from appearing in public in his mask. Moore later won a countersuit, allowing him to resume his costume.
Mushroom lovers take heart! Our Test Kitchen went all out to create a hearty and comforting casserole made with a combo of rice, mushrooms and a few basics. Our Mushroom Rice Bake will fit any of your favorite main dishes perfectly! That makes it a side dish worth remembering for dinners to come.
1

1

/

2

cups long- or whole-grain rice, uncooked

2 cups sliced fresh mushrooms (about 8 ounces)

1 small onion, chopped

1 (10-1/2-ounce) can condensed beef broth

1 (10-3/4-ounce) can condensed cream of mushroom soup

1

/

2

stick (.25 cup) butter, melted

1

/

2

teaspoon black pepper
Preheat oven to 375º. Coat a 2-quart casserole dish with cooking spray; set aside.

In a medium bowl, combine all ingredients; mix well. Spoon mixture into prepared casserole dish.

Cover and bake 50 to 55 minutes, or until liquid is absorbed and rice is tender.
***We like to garnish this mouthwatering mushroom casserole with some chopped scallions to add a touch of color!


Special Anniversary today, my friends Herman & Karen (aka Sugar Bear) Baertschiger. Happy Anniversary kids!!! xo
Historically this date.....
And births this date include....

1872 – Zane Grey, American novelist (d. 1939)

His home in Avalon on Catalina Island, turned into a hotel, was a favorite place for Jerry and I to stay. Whatta view!

1902 – Tallulah Bankhead, American actress (d. 1968)

1919 – Jackie Robinson, American baseball player (d. 1972)

1934 – James Franciscus, American actor (d. 1991)

1937 – Suzanne Pleshette, American actress (d. 2008)

1947 – Nolan Ryan, American baseball player

1959 – Anthony LaPaglia, Australian actor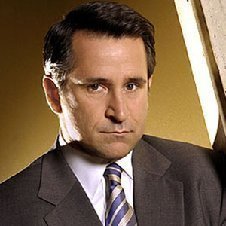 1981 – Justin Timberlake, American singer

All I know. Nuff said. Have a good Sunday. Ciao.
Each year on January 31, National Hot Chocolate Day warms up people across the country by celebrating the timeless cold-weather beverage.
Hot chocolate is a warm beverage made with ground chocolate, heated milk or water, and sugar. In America, we often use the terms hot chocolate and hot cocoa interchangeably. However, the two beverages are different.
Cocoa vs Hot Chocolate
We make hot cocoa with cocoa powder, heated milk or water, and sugar. We're able to do this thanks to a process developed by father and son chemists.
The thicker, more flavorful beverage, we make hot chocolate from ground chocolate containing cocoa butter. It's also called drinking chocolate. Hot chocolate has also been around longer than hot cocoa. In the early 1800s, Casparus van Houten Sr. developed a process to separate the cocoa solids from the butter. His son, Coenraad Johannes made those fats more soluble in water. Together their processes made cocoa powder possible.
But before then, everyone drank hot chocolate. This thicker, creamier beverage often offered medicinal
benefits for stomach ailments during the 19th century. In fact, long before the beverage's popularity in Victorian times, it served in ceremonial culture.

2000 years ago, the Mayans likely created the first chocolate beverage. A cocoa beverage was also an essential part of Aztec culture by 1400 AD. Europe popularized the drink after it was introduced from Mexico in the New World.
Make it and Benefit
Hot chocolate can be enjoyed in a variety of combinations, topped with whipped cream or marshmallows. Sometimes a sprinkle of cinnamon or a dash of peppermint makes the chocolate extra special. In the United States, an instant form of hot chocolate is popular. It is made with hot water or milk and a packet containing mostly cocoa powder, sugar, and dry milk. People enjoy topping it with marshmallows or whipped cream.
There are health benefits to drinking hot chocolate. Cocoa contains significant amounts of antioxidants that may help prevent cancer. It has also been shown that the cocoa beans help with digestion. The flavonoids that are found in the cocoa also have a positive effect on arterial health.
HOW TO OBSERVE
Enjoy a cup of hot chocolate. You can make it with dark or milk chocolate. While you're at it, try experimenting, too. Add some cinnamon or other flavors to your chocolate. Of course, inviting a friend to join you is essential to the celebration, too. Try adding these toppings.
Whipped cream

Marshmallows

Sprinkles

Candied fruit