Good 55º clear sunny morning.
Yesterday we started off at 51º and with the clear sunny sky we topped at 103º.
Picture of the Day ... perfect timing. Thanks Trish Bowler for sharing this!
Interesting.... the Berlin Zoo...
The Berlin Zoological Garden is the oldest and best-known zoo in Germany. Opened in 1844 it covers 86.5 acres and is located in Berlin's Tiergarten. With about 1,380 different species and over 20,200 animals the zoo presents one of the most comprehensive collection of species in the world.
The zoo and its aquarium had more than 3.5 million visitors in 2017. It is the most-visited zoo in Europe and one of the most popular worldwide. Regular animal feedings are among its most famous attractions. Globally known animals like Knut, the polar bear.....
and Bao Bao, a giant panda who died in 2012 at 34 years old,
have contributed to the zoo's public image.
The zoo collaborates with many universities, research institutes, and other zoos around the world. It maintains and promotes European breeding programs, helps safeguard several endangered species, and participates in several species reintroduction programs.

Cheesy Potato Casserole from the Slow Roasted Italian
This recipe is a keeper... fully loaded and kicked up 12 notches with 3 types of cheese, sour cream, and bacon!
1 pound thick cut bacon, cooked and chopped
2 pounds red potatoes, washed and diced
1 8oz pkg shredded mild cheddar cheese
1 8oz pkg shredded Colby Jack cheese
In large mixing bowl combine sour cream, cream cheese, cheddar cheese, salt and pepper.
Stir until well combined. Add potatoes and 3/4 of the chopped onion. Mix until well combined.
Pour into greased 6x10 baking dish. Cover with aluminum foil and bake for 60-75 minutes, until potatoes are fork tender.
Remove from oven, stir, and sprinkle with Colby Jack cheese over top.
Sprinkle casserole with reserved bacon and scallions.
Two years ago today we had storms and lots of lightening and 5 forest fires started in Grants Pass/Josephine County area and 3000 without power. The smoke from those fires lasted through the summer. We got used to wearing face masks then!
Historically this date......
1941 – Joe DiMaggio hits safely for the 56th consecutive game, a streak that still stands as a MLB record.
........oh how I remember that day. I looked out at the moon and was overcome with the enormity of this task.
And births this date include...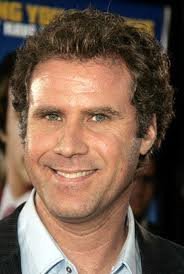 All I know. Nuff said. Happy Thursday. Ciao.
National Corn Fritters Day on July 16th encourages us to fry up a batch of these crispy, flavorful bites of corn and batter! Make them with fresh corn and the celebration will be even better!
These bright crispy morsels make great additions to summer barbecues and backyard gatherings. The main ingredients include corn, meal, egg, milk, and butter. While they may have originated in the south, corn fritters can easily be changed up with peppers, onions, or herbs to give them regional and seasonal flair.
When paired with other vegetables and a pan-fried fish filet, corn fritters added to a lightly toasted bun create a unique fish sandwich. Don't look at corn fritters as just a side dish, but a functional part of a complete meal.
Make your fritters small, and they become appetizers. When there's a bumper crop of sweet corn, be sure to freeze some for a taste of summer during the winter. These corn fritters will brighten up a gloomy, cold day.
If you are interested in making some, here's a recipe:
https://www.allrecipes.com/recipe/18040/corn-fritters/