Yesterday we started off not as gloomy, and with a tad of sky showing....
Then about noon it started raining, but the blue sky was right up there!
By late afternoon we topped at 65º.
Picture of the Day ... look close!
Interesting about Benjamin Franklin's inventions......
Franklin's Lighting Rod Prevented Many Fires
During the 18th century, lightning was responsible for many fires, especially to churches, since lightning bolts were attracted to the tallest objects around. In Italy, 3,000 people died when one hit a church basement that had gunpowder in it. Franklin determined that if a metal rod could be fixed to the top of a building and wired to the ground with a cable, it could protect the structure from a lightning strike. He sent the news of this idea of this new protective rod to Europe, where it was used in French cathedrals and churches.
Franklin Invented Swim Fins
Franklin was a young man with a good physique, at least according to him, and he credited his good health to being a swimmer. It must have been from an early age because his first invention at age 11 was placing holes through a pair of planks that were oval in shape and using them as swim fins on his hands and later trying them on his feet. His early advocacy of swimming back in the 1700s earned him a spot in the International Swimming Hall of Fame.
Motorists Can Thank Him For The Odometer
Mail delivery was a problem back in colonial America. Letters between cities were carried by whoever was available, and post offices were little more than sacks of mail stashed in the back room of your local tavern. Many colonists would make up to 5 copies of a letter and send them in five different directions just to make sure one of them made it to its destination. When Ben Franklin was appointed postmaster in Philadelphia, he checked the distances between the postal stations by placing a device with gears on his horse carriage's rear-wheel where 1.6 kilometers equaled 400 revolutions. While modern odometers are more advanced, an example of the one invented by Franklin is at the Phillips Museum of Art in Lancaster, Pennsylvania.
Older People Are Probably Wearing His Invention
As he reached old age, Ben Franklin found himself becoming both near- and far-sighted. Outdoors, he needed a set of long distance lenses, but when he examined something close-up, he would need to swap out his outdoor glasses for a pair with different lenses. It quickly became a frustrating ritual, so Franklin simply cut the two glasses in half and joined them together in one frame, creating the first bifocals.
Versions of the Franklin Stove Are Still Used Today
In the days of Benjamin Franklin, fireplaces were used to warm a house during the cold winters in Pennsylvania. But the problem was people were cutting down all the forests and ended up having to travel a long distance to find trees to use as firewood. Franklin was determined to combat the growing energy crisis by finding a more efficient way to heat colonial homes. He solved these problems by enclosing the fire in a cast-iron box positioned in the center of the room. The stove radiated heat from all four sides, and users could control the rate at which wood burned by adjusting the stove's airflow. Safely enclosed, the stove also eliminated the risk of fires being ignited by stray sparks. Versions of Franklin's original design are now a staple of cabins and cottages around the world.
If you're looking for a nostalgic strawberry shortcake recipe, our Icebox Strawberry Shortcake Bars will make you feel like a kid again. The creamy fruit taste is perfect for an outdoor summer picnic, a get-together, or as a romantic dessert. It's a strawberry-licious treat that's sure to impress!
2 cups plus 2 tablespoons finely crushed sugar cookies, divided (see Note)

7 tablespoons butter, melted

1 cup heavy cream

1

/

2

cup sugar

1 (8-ounce) package cream cheese, softened

1 pound strawberries, washed, hulled, and sliced
Preheat oven to 325º. Coat a 9- x 13-inch baking dish with cooking spray.

In a small bowl, combine 2 cups cookie crumbs and the butter; mix well. Press firmly into the bottom of the baking dish.

Bake 20 minutes or until golden. Let cool completely.

In a large bowl, beat heavy cream and sugar until stiff peaks form. Beat in cream cheese just until it's evenly mixed. With a rubber spatula, gently stir in strawberries. Evenly spread over the crust.

Top with remaining 2 tablespoons cookie crumbs and refrigerate 4 hours, or until ready to serve.
***Keep it simple and pick a box of your favorite store-bought sugar cookies for this recipe!
Go ahead and add some fresh berries and fresh mint as garnish for an even classier feel to this decadent dessert!
Special anniversary today, friends Erika and Spencer Norman are celebrating number 59! HAPPY ANNIVERSARY KIDS!! xo
Historically this date....
.... or as that IDIOT Ovamit would say... United States Navy Hospital Corpse! such a total jerk. educated? HA!
And births this date include....
...ahhhh yes, took that shorthand class!
........old "Crazylegs"!!!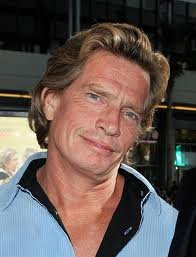 All I know. Nuff said. Happy Hump Day. Ciao.
National Eat Your Vegetables Day is observed
annually on June 17. June is National Fresh Fruit and Vegetables Month, and National Eat Your Vegetables Day is one more opportunity to remind everyone to continue with this part of a healthy diet.
Vegetables are an essential part of a healthy lifestyle.

As part of
the main meal or as a snack, vegetables can be enjoyed in a variety of ways. Each vegetable has its own nutritional content though generally, they contain a little protein or fat and varying proportions of vitamins such as Vitamin A, Vitamin K and Vitamin B6, provitamins, dietary minerals
and carbohydrates. They also contain a variety of other phytochemicals, some of which have antioxidant, antibacterial, antifungal, antiviral and anticarcinogenic properties. Many vegetables also contain fiber which is important for gastrointestinal function. Another benefit is the essential nutrients that vegetables contain that are necessary for healthy hair and skin.
When eating a diet consisting of the recommended amounts of fruits and vegetables, it may help lower the risk of heart diseases and type 2 diabetes. These diets may also help to decrease bone loss and protect against some cancers. The potassium provided may help prevent the formation of kidney stones.
It is recommended by the USDA Dietary Guidelines for Americans, to consume 3 to 5 servings of vegetables per day. This recommendation may vary,
however, depending on age and gender. For most vegetables, one serving is equivalent of 1/2 to 1 cup and can be eaten either raw or cooked.
Make sure you consume your recommended daily allowance of vegetables.