Good 43º super foggy morning, again!
The rain yesterday continued on and off. We warmed to 59º. And we got 1/2" of that wet stuff.
So did Grants Pass.........
Around 12:30 I made a quick trip into town to mail some letters. The PO was super crowded so I went to the drive-up letter drop. How lucky... the PO clerk was just coming out to unload the mailbox!
The rain washed off my car! Such wild excitement here!
Location :

Hyderabad, India
What you see in the picture is the regional office building of the "National Fisheries Development Board ", Rajendranagar in Hyderabad. Inaugurated in the year 2012, this building stands as a stellar example to India's modern Architecture.
Interesting about M&M candy....
In 1941, Forrest Mars Sr., of the Mars candy company, struck a deal with Bruce Murrie, son of famed Hershey president William Murrie, to develop a hard shelled candy with chocolate at the center. Mars needed Hershey's chocolate because he anticipated there would be a chocolate shortage in the pending war, which turned out to be correct.
As such, the deal gave Murrie a 20% stake in the newly developed M&M; this stake was later bought out by Mars when chocolate rationing ended at the end of the war, in 1948.
The name thus stood for "Mars & Murrie" the co-creators of the candy.
The "M&M" was modeled after a candy Forrest Mars, Sr. encountered while in Spain during the 1930s. During the Spanish civil war there, he observed soldiers eating chocolate pellets with a hard shell of tempered chocolate. This prevented the candies from melting, which was essential when included in soldiers rations as they were.

During WWII, production of M&Ms skyrocketed due to the fact that they were sold to the military and included as part of United States' soldiers rations.

The original M&M colors were: red, yellow, brown, green, and violet.

M&Ms were served in cardboard tubes when they debuted.

The "M" printed on the M&Ms was originally printed black. This was changed to white in 1954.

William Murrie, father of Bruce Murrie, was originally hired by Milton Hershey in 1896 as a salesman. In his first week on the job, he managed to over sell the plant's production capacity. This so impressed owner Milton Hershey, that he tabbed Murrie to be the future President of Hershey; this later happened in 1908, a position he held until retiring in 1947.

When William Murrie first took over running Hershey, the annual sales of the company was $600,000. Upon his retirement in 1947, he had grown the company to now have a gross annual sale amount of 120 million dollars; which means, over the span of those 39 years he increased the annual sales rate an average of around 15% per year.

In the 1920's, Murrie tried to convince Hershey that they should produce a chocolate bar with peanuts. Hershey didn't like the idea, but let him go ahead as long as the bar wasn't under the Hershey brand name. And so, in 1925, the "Chocolate Sales Corporation", a fictitious company Murrie came up with, debuted the "Mr. Goodbar", which was wildly successful.

Forrest Mars Sr. not only helped invent the M&M, but also famously invented the Mars bar, which was a "malted milkshake in a candy bar"; he also launched the Uncle Ben's line of food product.

At the time of his death at age 95 in 1999, Forrest Mars, Sr. had grown his father's company to the point where he now had amassed a fortune for himself of over 4 billion dollars. At that time, he ranked 30th on the list of richest Americans, with his sons Forrest Jr and John ranking 29th and 31st. He left the company to his children who still exclusively own it today (it is not a publicly traded company).
From Mr. Food.....
This traditional American side dish is said to have been a favorite of President Dwight Eisenhower. We don't see how anybody wouldn't love this creamy, Golden Corn Pudding that teams well with almost everything!

1 (15-ounce) can whole-kernel corn, drained

1 (14-3/4-ounce) can cream-style corn

1

/

4

cup milk

1

/

4

cup sugar

2 eggs, beaten

2 tablespoons cornstarch

1

1

/

2

cups crushed butter crackers, divided
Preheat oven to 350º. Coat a 1-1/2-quart casserole dish with cooking spray.




In a large bowl, combine all ingredients except 1/2 cup crushed crackers; mix well. Spoon mixture into casserole dish and sprinkle remaining 1/2 cup crushed crackers on top.




Bake 45 to 50 minutes, or until golden and set. Serve immediately.
Historically this date............
And births this date include....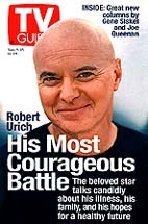 One of Bruiser's favorite places to nap is on a bed of his on the dining room table so he can see what is happening outside....
Our sunset, 4:30 yesterday.............
All I know. Nuff said. Happy Hump Day. Ciao.
A favorite of young and old alike, National Hard Candy Day is observed annually on December 19.
Most hard candies are 100% sugar with flavoring and colors added. To achieve a hard candy, confectioners boil a sugar syrup to 320 degrees Fahrenheit. Once the temperature is reached, the hot, pliable sugar is poured into molds or rolled and folded into shapes and left to cool. Once cool, the solid sugar becomes hardened and brittle.
The first hard candies such as lemon drops and peppermints were likely prescribed as a remedy for stomach ailments.
Hard candy became popular in the seventeenth century as sugar prices fell. Previously, hard candy was something that only the well-to-do could afford. By the mid-1800s, over 400 companies were manufacturing this popular treat.
In 2015, Jolly Ranch surpassed Werther's Original was the best selling hard candy. Other popular hard candies include Dum Dum Pops, Life Savers, Tootsie Roll Pops and Charms Blow Pop.