Good 35º dark cloudy morning.
Yesterday we had light rain and we topped at 50º.
Picture of the Day... perfect timing

Interesting about Woolworths......

Woolworth was an early pioneer of the five-and-dime store, and one of the largest retail chains in the world through most of the 20th century.
The first Woolworth store was opened by
Frank Winfield Woolworth
on February 22, 1879, as Woolworth's Great Five Cent Store" in
Utica, New York
. Though it initially appeared to be successful, the store soon failed.
When Woolworth searched for a new location, a friend suggested
Lancaster, Pennsylvania
. Using the sign from the Utica store, Woolworth opened his first successful "Woolworth's Great Five Cent Store" on July 18, 1879, in Lancaster. He brought his brother,
Charles Sumner Woolworth
, into the business.
There was a Woolworths on Hollywood Boulevard a couple blocks from my Grandmother/Aunt's house. We went there often. This is what it looks like now.....
In 1963, Woolworth expanded into the shoe business with the purchase of Kinney Shoe Corporation, which created the store that Woolworth would eventually become — Foot Locker. Despite Woolworth's success, increased competition led to its decline in the 1980s, while its subsidiary Foot Locker gradually became more popular and more successful. In 1997, the last Woolworth store was closed and in 2001, the company changed its name to Foot Locker.
No one makes a roast beef sandwich quite like your favorite deli...or at least until now. With our recipe for Deli-Style Roast Beef Sandwiches, you can whip up this sandwich classic right at home, and it'll take you less than 10 minutes to do it!
2 (12-ounce) jars beef gravy

1

/

2

teaspoon black pepper

3

/

4

pound deli sliced roast beef

4 slices thick-cut home style bread

4 cups warm prepared mashed potatoes
In a large skillet over medium heat, heat gravy, pepper, and beef 5 to 7 minutes, or until hot.

Top bread with beef and gravy. Serve with a scoop of warm mashed potatoes topped with additional gravy.
Historically this date.....
And births this date include....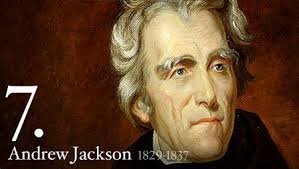 All I know. Nuff said. Have a good Monday. Ciao.
Each year, National Napping Day recognizes our need the day following the return of daylight saving time. Not only does the observance encourage a nap, it reminds us that there's no shame in taking one either. While preparing for the time change can offset the shock to our internal clock, many other things in our life may not handle the change so well causing us to still lose sleep. Young children and pets do not adjust as easily and certain work schedules do not permit early adjustment, either.
Mid-afternoon naps are an integral part of most cultures, and scientifically proven to be good for you.
A needed rest can make you feel better and also improve your mood. After having the extra amount of sleep, a person will notice that they will be more productive and energetic. Numerous studies have shown that short 10-20 minute naps are the most effective when midday fatigue hits. Improvements in alertness, productivity and mood have all been shown to improve with this type of snooze.
Though there are some of us who are just not the napping kind, if you can reap those benefits, find a cozy spot for 10 minutes or so on National Napping Day.
HOW TO OBSERVE
Catch some zees! Be sure to nap early enough in the day so as to not interrupt your regular sleep cycle.
NATIONAL NAPPING DAY HISTORY
William Anthony, Ph.D., a Boston University Professor, and his wife, Camille Anthony, created National Napping Day in 1999 as an effort to spotlight the health benefits to catching up on quality sleep. "We chose this particular Monday because Americans are more 'nap-ready' than usual after losing an hour of sleep to daylight saving time," Anthony said in B.U.'s press release.