Good 55º clear sunny morning.
Yesterday morning the clouds started moving in....
and by 3pm they were blocking the sun......
By sunset there were these weird clouds.......
Yesterday was 7-11 and I read that 7-Eleven stores had free slurpees on this day. Should have told you yesterday. Ah well, next year!
Picture of the Day... LOL
The Sturgis Pretzel House of Lititz, Pennsylvania, founded in 1861, is the oldest commercial pretzel bakery in the United States. The bakery remains active in pretzel production and is a tourist attraction.
In 1850, Julius Sturgis owned a bread business in Lititz. That year, he provided a homeless man with dinner. According to legend, the homeless man had been on a train that went behind the bread business, and got off the train after seeing the bakery to get food and a job; however, Julius did not have a job available, but nonetheless fed the man. The man in return gave Julius a pretzel recipe. He had never baked pretzels before, so he tested the recipe out on his family and added pretzels to his bakery. By 1861 the recipe had proven to be so popular that Julius stopped his bakery to make pretzels; he started the first commercial pretzel business in the United States. To this day, the Sturgis family still bakes pretzels using the same recipe.
Besides being the first commercial pretzel bakery in the United States, the Sturgis Pretzel House has a long history. The building was built in 1784 and is one of the original structures in Lititz. The house was built from stones taken from the streets and from the surrounding timber forest; it had windows to fire muskets to prevent against Native American attacks. The Julius Sturgis Pretzel Bakery is on the list of National Register of Historic Places.
https://en.wikipedia.org/wiki/Pretzel
I posted this 7 years ago.....
1# pasta (rigatoni or penne)
4 cups pasta sauce (your fav or homemade)
1 (14oz) can quartered artichoke hearts
1 (6oz) can whole black olives
4 oz crumbled feta cheese
1/2 c. grated Parmesan cheese
1 or 1/2 cup ricotta cheese
1/2 bunch Italian parsley
Cook pasta in boiling salted water. Pre heat oven to 400º
Drain and roughly chop the artichoke hearts and olives (or leave olives whole) Rinse and chop the parsley.
Drain the cooked pasta and return to pot... add pasta sauce, artichokes, olives, and parsley. Stir together. Add Parmesan, feta, ricotta, and 1 c. of the mozzarella. Stir. (If you don't have ricotta cheese add in some room temp cream cheese) Transfer to 9x11 or 9x9 casserole dish, sprayed with cooking spray. Top with remaining mozzarella. Cover with foil and bake 30 minutes. Remove from oven and sprinkle with a little more parsley.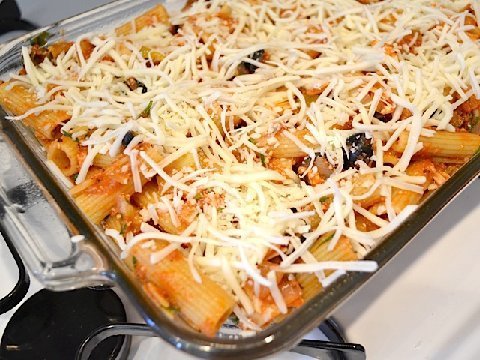 Special Anniversary today, pals Dave and Nancy Perry are celebrating #40! HAPPY ANNIVERSARY KIDS!
This was a couple years ago when they still had their beloved Skeeter.
Now they have a new pup, Decker......
Historically this date...........
All I know. Nuff said. Happy TGIF. Ciao.
Grab a slice on July 12th and celebrate National Pecan Pie Day! Mix up the ingredients using primarily corn syrup, pecan nuts, salt, and vanilla. Occasionally, recipes vary by including sugar syrup and molasses or maple syrup. Other additions include chocolate and bourbon whiskey in some regions of the country. Top it all off with vanilla ice cream or whipped cream.
Many attempts to trace the origins of the pecan pie have not been successful. The earliest dated recipes come from 1897. However, claims of the pie being made in the early 1800s in Louisiana exist. One of the earliest recipes for a pecan pie appeared in the Lady's Home Journal in 1897. The recipe for the "Texas Pecan Pie" was later reprinted in several newspapers across the country. It included six ingredients – sugar, sweet milk, pecan kernels, eggs, and flour. The recipe is basically directions for a custard base, unlike the pecan pies we know today.
Well-known cookbooks such as Fannie Farmer and The Joy of Cooking did not include this dessert until 1940. By then, Karo syrup found its way to the pantry shelves. Of course, t
he makers of the sweet syrup increased the popularity of pecan pie. Their company claimed the pie was a "discovery" in the 1930s by a corporate sales executive's wife as a "new use for corn syrup."
HOW TO OBSERVE NATIONAL PECAN PIE DAY
Make your family's pecan pie recipe. Did you know you can also try miniature pecan pies or bars as an alternative to pie? Find a recipe here. If you still want to have a traditional pie, we have you covered. Try this irresistible Pecan Pie recipe.