Good 44º dark cloudy morning.
Yesterday the clouds came in...
Rain was predicted for last night, but we didn't get any. It is now predicted for the weekend. We'll see....
Interesting about Signal Gas Stations....
Signal Gasoline Company was founded in 1922 by Samuel B. Mosher, a farmer. What started as just a gasoline business quickly evolved to include products like grease and oil in 1928. These changes caused "Signal Gasoline Company" to become "Signal Gas and Oil". In 1931 Signal and Standard Oil began a partnership. That same year Signal had it's first foray into sponsoring radio programs after becoming the sponsor of a show called Carefree Carnival. This program featured Western music and skits and broadcasted out of San Francisco. In 1947 the company changed again, Standard Oil took over control of marketing and Signal worked on drilling and production.
Eleven years later Signal became the sponsor of CBS' The Whistler. However, because Signal gasoline was only sold in seven Western states CBS affiliate stations out West were the only ones to broadcast the show when it aired on May 16, 1942. After the trademark whistling in the intro The Whistler began with the familiar, "That Whistle is your signal for the Signal Oil program, The Whistler." Signal Oil was the sponsor for all 692 episodes until the show ended September 22, 1955.
One year before the last episode political changes in the Middle East led to the creation of a holding company called the IOP (Iranian Oil Participants Ltd.). The IOP was made up of 16 oil companies in all with the largest piece coming from British Petroleum. Smaller companies like Gulf, Royal Dutch Shell and Signal were also included. In 1979 political turmoil in Iran caused the IOP holding company to fall apart
Signal merged with the Garrett Corporation in 1964. The Garrett Corporation had a history in the aerospace industry being a manufacturer of parts for the B-25, B-29 bomber and the Lockheed P-80 Shooting Star. After the merger the new company was called
"
T
he Signal Companies.
"
In 1985 the company became "
Allied-Signal

" until the hypen was removed in eight years later to become "

AlliedSignal

". Honeywell was purchased in 1999 and AlliedSignal made a move to take Honeywell since it was the more recognizable name.
An old Signal Gas Station in Portland was restored and used as a gas station for awhile, but now is a pizza restaurant..... but on the list of National Historic Places.
Creamy Chicken Enchiladas
3 cups shredded cooked chicken breast (or get a cooked rotisserie chicken from the market)
1 1/2 cups shredded Mexican style 4 cheese
1 can chopped green chilis, drained
Mix sour cream and salsa until blended. Cook and stir onions and garlic in oil on medium heat until onions are crisp, about 4-5 minutes. Stir in chicken, 1 cup sour cream mixture and 1/2 cup cheese.
Spoon about 1/3 cup of the chicken mixture down the center of each tortilla, and roll up. Place seam side down in 13x9 baking dish, sprayed with cooking spray. Top with remaining sour cream mixture and cheese. Cover.
Bake 15-20 minutes, until heated through.
Special birthdays today.... my BFF and high school pal, Sandy (Todoran) Beck is celebrating. HAPPY BIRTHDAY SANDY! xo
Also celebrating is friend and former mechanic from Temple Station and Jerry's pal, Terry Polley. HAPPY BIRTHDAY "Da Pully"!
Historically this date..........
1951 – CBS makes the first color televisions available for sale to the general public, but the product is discontinued less than a month later.
1971 banning the medicinal use of cannabis.
And births this date include...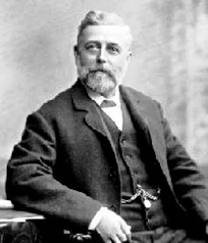 1901 –

Ed Sullivan

, American television show host (d. 1974)
I've been going crazy... I have two car sheds with metal roofs and next to each is an oak tree. Well the trees have been dropping acorns like mad and it sounds like shots fired! When Leon, my Schwans guy was here, an acorn dropped and he jumped! He asked if someone was shooting a gun. I hope it's not making my neighbors crazy too! Doesn't seem to bother the turkeys or deer. The deer love eating them.
All I know. Nuff said. Happy Saturday. Ciao.
That malty elixir is toasted annually on September 28th on National Drink Beer Day. As the Oktoberfest season comes to an end, this day is a great reminder to enjoy the world's most popular adult beverage.
Beer lovers have more selection than ever before in the ale and lager market. An explosion in the craft beer industry keeps the competition and the flavors robust, churning out new flavors seasonally. Beer connoisseurs quench their thirst with flavors drastically different from their grandfather's beers. Root beer to raspberry, caramel, and hints of herbs all tickle the palate when it comes to artisanal beers.
From the wide assortment available, enjoy National Drink Beer Day. There is something for everyone!