Good 57º super smokey gloomy morning. Not quite as bad as yesterday, as I can see my mountain this morning....
Yesterday we topped at 95º.
Picture of the Day

Interesting about two town names....
Satan's Kingdom is an unincorporated village in the town of Northfield, Franklin County, Massachusetts, United States. Satan's Kingdom is 1.5 miles northwest of the Northfield CDP and is near the Vermont border.
Satan's Kingdom has been noted for its unusual place name. It was named Satan's Kingdom after a resident of Northfield walked out of a church where a sermon about the fires of hell had just been given and saw a forest fire across the Connecticut River, and observed that Satan's Kingdom was burning.
and....
Greasy Corner is an unincorporated community in St. Francis County, Arkansas, United States. Greasy Corner is located at the junction of Arkansas Highways 50 and 149, 4.2 miles north-northeast of Hughes.
The community was originally named Mack's Corner for B. M. McCollum, a local landowner. McCollum ran a store, restaurant, and automobile repair shop out of the same building. It acquired its current name when a farmer dining in the restaurant was given a plate with a grease stain by an auto mechanic. He commented that the community should be called "Greasy Corner" instead; the name has been used ever since. It has frequently been noted on lists of unusual names.
You only need five minutes to make this homemade Chinese recipe taste take-out worthy, so grab your wok (or a skillet!) and some fresh ingredients and get ready to impress your whole family. One taste and you'll never order Chinese take-out again!

This recipe proves that learning how to make beef stir fry is easier than you might think. It's amazing what fresh ingredients can do! We think you'll enjoy preparing this meal so much that you'll wonder why you didn't make it sooner. The good news is that, since it only takes 5 minutes to make, you and your family can enjoy this stir fry beef as often as you want. It's truly a crowd pleasing (and cook pleasing) dinner!
2 tablespoons vegetable oil

6 to 8 slices fresh ginger

2 cloves garlic, minced

1 pound boneless top sirloin, thinly sliced across the grain

1 red bell pepper, thinly sliced

8 ounces fresh snow peas, trimmed

1 onion, cut into 1/2-inch wedges

2 tablespoons soy sauce

2 tablespoons rice vinegar

1 tablespoon light brown sugar

1 teaspoon cornstarch

2 cups warm cooked rice
In a wok or large nonstick skillet over high heat, heat oil until hot. Add ginger, garlic, and beef; cook 2 minutes, or until beef is browned. Add red pepper, snow peas, and onion and continue cooking 2 to 3 minutes, or until vegetables are crisp tender.

In a small bowl, whisk soy sauce, vinegar, brown sugar, and cornstarch. Pour into wok and cook until sauce thickens. Serve over rice.
Historically this date....
1957 – American Bandstand, a show dedicated to the teenage "baby-boomers" by playing the songs and showing popular dances of the time, debuts on the ABC television network.
1981 – Ronald Reagan fires 11,359 striking air-traffic controllers who ignored his order for them to return to work.


And births this date include....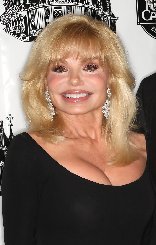 All I know. Nuff said. Have a good Thursday. Ciao.
Get slurping on August 5th with National Oyster Day! Oysters are enjoyed as a seafood in many parts of the world.
Did you know there are over 100 different species of oysters? Interestingly, oysters tend to take on the characteristics of the water in which they live. Because of this, they're typically named after the body of water in which they're grown.
While many people enjoy fresh oysters raw, the shellfish can be savored in multiple ways. As a side dish, oysters add immense flavor to Thanksgiving dressing. They also make flavorful stews, soups, and chowders. Other recipes will bake, grill or broil the oysters with or without the shell.
These mollusks provide valuable nutrients whether eaten cooked or raw. Since oysters supply a high amount of vitamins B12 and A, they may benefit heart, skin, and brain health. These vitamins also support lung and kidney function. Additionally, oysters benefit the environment since their valves are capable of cleansing an ecosystem of pollutants.
Here are some other exciting oyster facts:
The Chesapeake Bay produces more oysters in the world than any other body of water.

The world loves oysters! We consume almost two billion pounds of oysters each year around the world.

Illustrating how the body of water influences the flavor of the oysters, the east and west coast U.S. oysters taste very different from each other. On the east coast, oysters tend to be smaller, milder and saltier. However, west coast oysters take on a creamy texture and a sweet flavor.

Only one out of every 10,000 oysters will produce a pearl.
HOW TO OBSERVE NATIONAL OYSTER DAY
Make or order a dish that uses oyster as one of its main ingredients.