Picture of the Day.... perfect timing!

Interesting about a beer flood!
The London Beer Flood was an accident at Meux & Co's Horse Shoe Brewery, London, on 17 October 1814. It took place when one of the 22-foot-tall wooden vats of fermenting porter burst. The pressure destroyed another vessel, and between 154,000–388,000 US gallons of beer were released.
The resulting wave of porter destroyed the back wall of the brewery and swept into an area of slum-dwellings known as the St Giles rookery. Eight people were killed, five of them mourners at the wake being held by an Irish family for a two-year-old boy. The coroner's inquest returned a verdict that the eight had lost their lives "casually, accidentally and by misfortune". The brewery was nearly bankrupted by the event; it avoided collapse after a rebate from HM Excise on the lost beer. The brewing industry gradually stopped using large wooden vats after the accident. The brewery moved in 1921, and the Dominion Theatre is now where the brewery used to stand. Meux & Co went into liquidation in 1961.
If you want to read more, go here:
https://en.wikipedia.org/wiki/London_Beer_Flood

Thanksgiving dinner recipe from Betty Crocker....
Here it is: The only green bean casserole you'll ever need. Over 100 readers have given it near perfect ratings, and it's easy to see why. This no-fail side dish may be a staple at holiday meals, but our three-ingredient green bean casserole recipe is so simple.
Easy Green Bean Casserole

2 cans (14.5oz) French Style green beans, drained
1 can (18oz) Progresso Vegetable Classics cream of mushroom soup
1 can (6oz) French-fried onion rings
Heat oven to 350º. In 1½ quart casserole or glass baking dish, combine green beans, soup, and half the onions. Mix well.
Bake 20-25 minutes, or until bubbly, topping with remaining onion rings during last 5 minutes of baking time.

***

Stir in 1/2 teaspoon of garlic powder, ground sage or thyme to the soup mixture to suit your family's preference.

Not a fan of canned green beans? You can easily swap those out for frozen beans. If you are using frozen green beans in this easy green bean casserole, you'll need 2 (14.4 oz) bags. Simply give them a quick rinse under cool water and shake of the excess water before adding to the casserole or thaw in the refrigerator overnight and drain before using.

French fried onions on top of green bean casserole is one of the most traditional (and delicious) ways to serve it to a group, but you can opt for other crunchy toppings as well. Chopped toasted walnuts, sliced green onions, or chopped cooked bacon sprinkled on top after baking are all tasty alternatives!
Special birthday today, Shirley Low, wife of Wayne Low (LASD ret) is celebrating. HAPPY BIRTHDAY SHIRLEY!!
Historically this date...

And births this date include....
.....omg, he's been married to Luci Arnaz since 1980!
And Marlo has been married to Phil Donahue since 1980 also!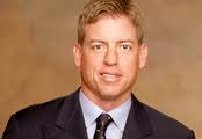 All I know. Nuff said.Happy Saturday. Ciao.
National Gingerbread Cookie Day on November 21st encourages us to grab the rolling pin and cookie cutters. The baking will warm the home and decorating will inspire us to design tasty cookies while making memories!
National Gingerbread Day takes place on June 5. A favorite food of an Armenian monk, Gregory of Nicopolis, brought gingerbread to Europe around 992 AD and taught French Christians to bake it. Gingerbread was often used in religious ceremonies and was baked to be sturdy as it was usually molded into images of saints.
Gingerbread cookies make sturdy walls for houses (perfect for National Gingerbread House Day on December 12) and tasty gingerbread families that can be decorated by the children in your home.
HOW TO OBSERVE
Invite friends to help you bake and decorate. Get the children involved and continue family traditions. Read the story of the gingerbread man.
Host a gingerbread design contest. While everyone is decorating, be sure to provide plenty of supplies. This is still important even if you're hosting an online gingerbread design contest. You don't want your home team to run out of icing or sprinkles just for zoom team B to zoom ahead with an abundance of supplies. One way to keep your gingerbread designs moving is by setting up stations. Start with icing, followed by sprinkles, edible glitter, and decorative piping. Then set up a drying station. Once everyone finishes, assign bragging rights to these categories:
Most colorful

Cookie most likely to be mistaken for a Salvador Dali

Neatest icing and sprinkle usage

Best use of icing

Best repair job

Most original design
Everyone should enjoy a good laugh and savor their hard work with a glass of milk and a tasty cookie!