Good 29º scattered clouds morning.
Yesterday I went to a new hairdresser for a haircut. She was suggested by my friend Jeannie. Debbie Starks is in Grants Pass. We had a great time and I got a great haircut. She has "It's My Dream" hair salon.
Throw Back Thursday .......... 1959, me and my toe shoes!
Interesting about Hawaiian Islands.....
Sandwich Islands was the name given to the Hawaiian Islands by James Cook in 1778.
The Hawaiian Islands are an archipelago of eight major islands, several atolls, numerous smaller islets, and seamounts in the North Pacific Ocean, extending some 1,500 miles from the island of Hawaii in the south to northernmost Kure Atoll. Formerly the group was known to Europeans and Americans as the "Sandwich Islands", a name chosen by James Cook in honor of the then First Lord of the Admiralty John Montagu, 4th Earl of Sandwich. The contemporary name is derived from the name of the largest island, Hawaii Island.
The Hawaiian monarchy was overthrown in 1893 and the United States annexed the islands in 1898. The U.S. state of Hawaii now occupies the archipelago almost in its entirety (including the uninhabited Northwestern Hawaiian Islands), with the sole exception of Midway Island, which instead separately belongs to the United States as one of its unincorporated territories within the United States Minor Outlying Islands.
The Hawaiian Islands are the exposed peaks of a great undersea mountain range known as the Hawaiian–Emperor seamount chain, formed by volcanic activity over a hot spot in the Earth's mantle. The islands are about 1,860 miles (3,000 km) from the nearest continent.
And here are 15 more things about the islands you might not know..

From Mr. Food...
When the Test Kitchen made this, everyone in the office went nuts over it! We were all blown away at how creamy and to-die-for this Danish is. The best part is just how easy it is to make. So don't wait another second to try our Homemade Cheese Danish...it's that good!
1

/

3

cup chopped walnuts

1 cup sugar, divided

1

/

2

teaspoon ground cinnamon

2 (8-ounce) cans refrigerated crescent rolls

12 ounces cream cheese, softened

1 teaspoon vanilla extract

3 tablespoons butter, melted
Preheat oven to 350º. In a small bowl, combine walnuts, 1/4 cup sugar, and cinnamon; set aside. Unroll 1 can of crescent dough and press into bottom of 9- x 13-inch baking dish, pressing seams together.

In a large bowl, combine cream cheese, remaining sugar, and vanilla; mix well.

Carefully spread cream cheese mixture over dough. Unroll remaining can of dough and place over cream cheese mixture. Pour butter evenly over dough and sprinkle with nut mixture.

Bake 20 to 25 minutes, or until golden brown. Let cool before cutting.
Historically this date...
And births this date include....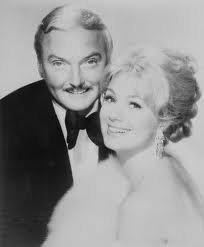 All I know. Nuff said. Happy TBT. Ciao.
National Cheese Doodle Day on March 5th marks an annual celebration where fingers turn a cheesy orange as we snack on these flavorful treats! Found all across the country, these cheddar cheese coated snacks come in puffed or crunchy, fried or baked. They also come in single-serving or jumbo-sized packaging.
The actual inventor of Cheese Doodles is under debate.
Generally, the credit goes to a man named Morrie Yohai who made a variety of extruded snack foods in the 1940s for his family's company called Old London Foods. Other sources show patents for similar products in the 1930s and still other competing accounts in Wisconsin and in New Orleans as well.
However they came to be, they are here. Their crunchy, orange deliciousness is enjoyed around the world! They come in a variety of shapes, sizes and flavors and 15 million pounds are produced annually.
HOW TO OBSERVE
Cheese doodles can be used as an ingredient in many recipes. Crush them up and use them as breading for fried fish. Top homemade mac and cheese with crushed cheese doodles for added crunchy flavor.