Yesterday we started cold and dark and cloudy. Scattered showers were predicted. A few light clouds and a tad of sun...... Then we had a few sprinkles of rain and we topped at 61º.
Picture of the Day .... perfect timing.
Interesting about car brands that no longer exist......
On March 18 1933, Studebaker declared bankruptcy. The company's president resigned and later that year died by suicide. The company eventually rebounded from its financial troubles, only to shut down for good in 1966.
Here are 5 other popular brands that are no longer exist.
DeLorean Was a Lemon
Widely viewed as the car with the quirkiest back story, the DMC-12 will be forever seared into 1980s pop culture for its role in the 1985 sci-fi film "Back to the Future." Founded by auto industry bohemian renegade John DeLorean, DeLorean Motor Company produced only 9,000 of these sporty, stainless steel-bodied lemons with gullwing doors. As flawed as it was iconic, the DMC-12 was the only car ever built by Delorean before it went under in 1982.
Hummer Ran Out of Steam
The origin in the Hummer comes from a contract AM General was awarded to develop high mobility multipurpose wheeled vehicles for the U.S. ground forces. General Motors bought the brand name in 1998 and produced the H1, H2 and H3 models. Rising gasoline prices, changing consumer tastes, and the Great Recession of 2008 put an end to the Humvee era. However, in early 2020, GM announced that it would design and release an electric pickup under the Hummer name.

Checker Made The Iconic American Taxi Cab
Many people still associate the heavy, big yellow Checker taxi car with New York City of the '60s and '70s, but are likely not aware the car was actually produced in Kalamazoo, Michigan. A Russian immigrant founded the Checker Cab Manufacturing Company. One estimate from 1963 concluded that 35,000 of the nation's 135,000 taxis were Checkers, used primarily in Chicago and New York but also in smaller cities. The company went defunct 13 years after the death of founder Morris Markin due to greater demand for fuel economy in the taxi business
Pontiac Sold Its Last Car in 2010
Pontiac gave us cars like the Trans Am, GTO, and Grand Prix. General Motors created the Pontiac brand in 1926 as a companion to its more upscale Oakland brand. Pontiacs became more popular and entirely replaced the Oakland brand entirely by 1933. Marketed as a performance brand, Pontiac specialized in mainstream vehicles. However, financial problems and restructuring efforts at General Motors in early 2009 led to the brand being completely shut down by October 2010. The last Pontiac badged cars were built in December 2009, with one final vehicle in January 2010.
If you're wondering about whether coconut goes good with lemon, we're here to tell you, YES! These heavenly Lemon Coconut Clouds are lighter than air and have just the right amount of tropical flavor to make you feel like you're on a private island soaking in the sunshine and the breeze.

Plus, these easy lemon coconut clouds can be made by anyone and quickly. With only five ingredients, it couldn't be simpler to put these delicious cookies together. The whipped topping gives them the light as air composition and the shredded coconut adds to the texture to finish off these delightful treats. Now, go on and share the paradise with your friends and family!
1 (18.25-ounce) box lemon cake mix

1

1

/

2

cups frozen whipped topping, thawed

1 egg

1

/

2

cup shredded coconut

3

/

4

cup confectioners' sugar
Preheat oven to 350º. Coat 2 baking sheets with cooking spray.

In a large bowl, beat all ingredients except confectioners' sugar with an electric mixer; mix well.

Place confectioners' sugar in a shallow dish. Roll a heaping teaspoonful of dough in sugar. Place on prepared baking sheets.

Bake 8 to 10 minutes, or until light brown around edges. Let cool 5 minutes then remove to a wire rack to finish cooling.
Historically this date.....
This man may have been brilliant but he was a sexual nut case! He was married only to Anne, having 6 children, but then was with Brigitte and had 3 children, with Marietta (sister of Brigitte!) he had 2 children, and with Valeska had 2 children. 13 children in all!
And births this date include....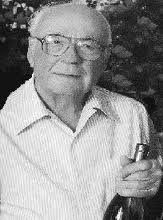 All I know. Nuff said. Have a good Sunday. Ciao.
On March 21st, National Single Parents Day honors the mothers and fathers holding down the fort with all the hard work, devotion, and sacrifices involved in single parenting. Raising children can be challenging. Doing it without a partner doubles the burden. Whether by choice or circumstance, single parents carry a heavy load. Between work, school, daycare, doctor visits, and the list goes on, one person can only do so much.
Many single parents find support from family. Much like other families, grandparents, siblings, and other extended family help out. It's important that they do. According to the 2016 U.S. Census, 23% of American children are living with a single mother and 4% are living with a single father.
Being a single parent doesn't make someone a bad parent. Many single parents would agree that children benefit from the care and love of two parents. However, the love of one parent and a supporting cast often get the job done, too.
HOW TO OBSERVE
We all know of a family member, friend, neighbor, co-worker, or someone who is a single parent. Support and appreciate them. Make this day a special one for the single parents that you know.
NATIONAL SINGLE PARENT DAY HISTORY
In 1984, Janice Moglen wrote an article with the hope that Single Parent Day may one day gain the recognition many connect with Mother's Day and Father's Day. She collaborated with the organization, Parents Without Partners, and began to petition to have states declare recognition of Single Parent Day. The day of March 21st coincides with the inception of Parents Without Partners, which began on March 21, 1957. Proclamation 5166 was presented to, and signed, by President Ronald Reagan declaring March 21, 1984, as National Single Parent Day.