Good 49º dark cloudy morning.
Yesterday started off like most days recently.... today is predicted to be sunny and in the 80ºs. Hopefully!!!
Picture of the Day ... :o)
Interesting about "extra eyelashes"...
It is incredible to believe that the words 'genetic mutation' could have been uttered at the birth of the film star regarded by many as the world's most beautiful woman. Yet those were the words heard by Elizabeth Taylor's parents at her birth on February 27, 1932, in a tactless remark by the doctor who delivered her. It soon transpired that the 'mutation' in question was nothing more sinister than an extra set of eyelashes, a rare medical condition known as distichiasis,

(pronounced dis-tic-key-i-asis).
While the cause of the extra lashes is indeed a mutation - a result of an abnormal development of the FOXC2 gene - the effect of the luxurious lashes, also known as an 'accessory row', was entirely captivating, framing Taylor's deep violet eyes, and only adding to what admirers called her 'incandescent' beauty.
A distichia is an eyelash that arises from an abnormal spot on the eyelid. This abnormality, attributed to a genetic mutation, is known to affect dogs and humans. Distichiae (the abnormal eyelash) usually exit from the duct of the meibomian gland at the eyelid margin.
Distichiae usually cause no symptoms because the lashes are soft, but they can irritate the eye and cause tearing, squinting, inflammation, and corneal ulcers and scarring. Treatment options include manual removal, electrolysis, electrocautery, cryotherapy, and surgery.
Eyelashes normally grow on the outside edge of the eyelid and they may not always grow in one straight row, explains Dr. Aaron Fay, an ophthalmic plastic surgeon at Massachusetts Eye and Ear Infirmary in Boston. "What happens in distichiasis is that a hair grows where there is supposed to be an oil gland on what's considered the wet part of the eyelid."
When hairs grow on the thin ledge of skin nearer to the eye, the lash can rub against the eyeball, creating three potential problems, says Fay. It can cause eye irritation as well as more frequent tearing in the eye, and it may even break down the surface cells on the eye and reduce vision.
Sometimes these problems can be easily treated with eyedrops or an ointment, Fay explains. For some people, the answer may be wearing contact lenses, which can protect the surface of the eye, since the extra lashes will rub the lens rather than the eye itself.

From the Slow Roasted Italian...
BLT Pasta Salad is bursting with flavor and so easy and quick to throw together. This simple but so delicious twist on your favorite sandwich is always a hit at potlucks and parties!
Pasta Salad
16 oz package pasta

12 oz sliced bacon, cooked and crumbled

2 1/2 cups cherry tomatoes, halved

6 cups chopped romaine lettuce

1 tablespoon chopped chives
Dressing
3/4 cup mayonnaise

1/2 cup sour cream

1 tablespoon apple cider vinegar

1/2 teaspoon salt

1/4 teaspoon black pepper
Cook pasta according to directions on the package. Rinse with cool water and drain, then add to a large bowl. Set aside and let cool for 10-20 minutes.

In the meantime, make the dressing. In a mixing bowl add mayo, sour cream, apple cider vinegar, salt and pepper. Whisk until combined.

Add crumbled bacon, cherry tomatoes, and half of the lettuce to the cooked pasta. Pour dressing over the salad and toss gently to combine. Stir in remaining lettuce.

Serve garnished with chopped chives.
And today is a special anniversary... Joe & Lori Roe Bouquet are celebrating their 31st Anniversary! HAPPY ANNIVERSARY KIDS!
They both work at Roe Motors in Grants Pass. Great family run business!!!
Historically this date......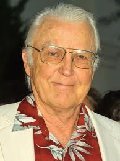 Late yesterday afternoon the sun came through the clouds and twice for about 3-4 minutes we had pouring rain. The second time I went out to take a look and saw this double rainbow over the mountain behind my house.... sending the picture to our local news station and hopefully they will put it on tonight's news.....
All I know. Nuff said. Happy Hump Day. Ciao.
On May 20th, National Rescue Dog Day recognizes all the benefits of allowing a four-legged canine to adopt you into their immeasurably lovable life.
According to the ASPCA, approximately 3.3 million dogs enter shelters every year. When these abandoned and abused animals find their way to a shelter, each one needs a forever home and their potential is limitless. They're rescue dogs.
No matter their size, color, or breed, dogs will find a way to nuzzle, fetch, or beg their way into your heart. You'll find it hard not to scratch one behind the ear.
Rescue dogs often overcome extreme obstacles and yet provide comfort, security, and friendship as family pets. But, rescue dogs are capable of much more. With training, they contribute to the independence of people with disabilities as service animals and give comfort to the elderly. In these circumstances, they become our eyes, ears, or legs as well as our best friend.
Rescue dogs provide a variety of therapeutic benefits. Children, teens, and adults with autism may benefit from services provided by trained rescue dogs. As emotional support companions, rescue dogs help to relieve anxiety, depression, and PTSD among the military or those who suffer from mental illness.
They make excellent teachers, too. Rescue dogs show children about caring and kindness. Rescue dogs can even be trained to rescue us from dangerous situations or help to investigate the cause of a fire.
When it comes to four-legged friends, they improve the human condition by leaps and bounds, barks, and yips. It's hard to imagine a more helpful, worthy companion. Give them a treat!
HOW TO OBSERVE
Get involved in the lives of rescue dogs. There are a variety of ways to share the puppy love.
Volunteer at your local shelter. Taking dogs for walks, grooming, and giving them plenty of affection improves their socialization.

Shelters always need donations. Financial donations are always welcome. Most shelters have a list of constant needs, such as blankets, bleach, toys, treats, and leashes.

If there is room in your life for a rescue dog, consider adoption and giving one a forever home.

Consider fostering. Many dogs abandoned to shelters require some medical care or rehabilitation in a home setting before an adoption can take place.

Remember to spay and neuter your pets. Overpopulation is the number one reason shelters exist.
Is there a rescue dog in your life? Share your rescue dog stories and use #NationalRescueDogDay on social media.
NATIONAL RESCUE DOG DAY HISTORY

Tails That Teach founded National Rescue Dog Day on May 20 to honor the inspiring ways rescue dogs become apart of the human family and increase awareness about the number of dogs in shelters. Given a chance, they would fill their forever homes with unconditional love and unabandoned joy with every belly rub.
Lisa Wiehebrink, author and founder of Tails That Teach, wrote Love Me Gently; A Kid's Guide for Man's Best Friend, inspired by Cooper, her rescue dog from a Los Angeles shelter.
The Registrar at National Day Calendar proclaimed National Rescue Dog Day to be observed annually beginning in 2018.