Good 50º dark cloudy morning.
Clouds started moving in yesterday with a prediction of "possible rain"....
In the night we got rain, 1/4".
More rain predicted for today. Tomorrow is supposed to be sunny and warm! That's good for the Easter Egg hunters!
Yesterday Brian's friend/plumber, Doug Gillette, came over and took care of my plugged up sink pipes. The plumbing in this old house sucks! Anyway, thankfully Doug got it fixed!!
Picture of the Day....gray squirrel in a bird feeder
The Ford Mustang was officially unveiled by Henry Ford II at the World's Fair in Flushing Meadows, New York, in 1964. That same day, the new car also debuted in Ford showrooms across America and almost 22,000 Mustangs were immediately snapped up by buyers.
Named for a World War II fighter plane, the Mustang was the first of a type of vehicle that came to be known as a "pony car." Ford sold more than 400,000 Mustangs within its first year of production. The first model carried a manufacturer's suggested list price of $2,368
Today the 2019 Mustang will sell for $25,000 to $30,000!
I posted this recipe a year ago.... it's soooooooo good I had to share it again.
This recipe shared by my pal Sandy (Todoran) Beck wayyyyyyy back when. It's sooooooooooo good.... Thanks Sandy!
1/2 onion, finely chopped
1/2 bottle of chile sauce
Blend cheese, horseradish, mayonnaise, onion. Spread onto plate, flatten and smooth top. Refrigerate overnight.
Before serving, spread chile sauce over top and flake crab meat over all.
Serve with Ritz, rye crackers, or toast rounds.
Historically this date......
1918 – Manfred von Richthofen, aka The Red Baron, shoots down his 79th and 80th victims, his final victories before his death the following day.
And births this date include....
1941 – Ryan O'Neal, American actor
(first hand knowledge of he being an adam henry! When I worked for Fabergé, we had Farrah Fawcett's products. She came to a yearly sales meeting we had and Ryan came with her. UGH!)
Went from good to ewwwwwww..................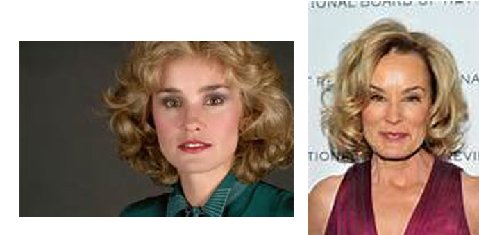 .....dude, you should have kept the sexy moustache!
All I know. Nuff said. Happy Saturday. Ciao.
National Pineapple Upside Down Cake Day is observed annually on April 20th. Americans have been enjoying this springtime cake since the early 1900s when many cakes were made in cast iron skillets.
To make a Pineapple Upside Down Cake, line the bottom of a cake pan with pineapple rings. A cherry is then placed in the center of each ring followed by a butter and sugar mixture. Cake batter is then poured over the pineapples and baked. When the cake is done, it is turned upside down onto a platter before serving, revealing a delightful and delicious masterpiece.