Yesterday started off with light clouds...
Then they left and we had blue sky and sunshine. You could even see the moon!
Bruiser was acting strange. He didn't want to go outside! Normally he goes out first thing after we get up, comes back in for "breakfast", goes out again for several hours. All he wanted to do yesterday was lay by the window and nap...
Picture of the Day and Interesting .... Los Angeles Hall of Justice 1956....
The Hall of Justice was closed shortly after sustaining damage as a result of the 1994 Northridge earthquake. In 2015, the building re-opened after undergoing a complete restoration. The restoration and retrofit of the building was performed by the design build team consisting of Clark Construction, AC Martin Architects, and Englekirk Structural Engineers. The offices of the Los Angeles County Sheriff and the District Attorney were relocated to the building after it reopened.
Easy Chicken Enchilada Crescents
2 cups shredded cooked chicken
1 10oz can red enchilada sauce
2 8oz cans Pillsbury crescent dinner rolls
1 1/4 cups shredded Mexican cheese blend
In a 2 quart saucepan, mix chicken with 1/2 cup of the enchilada sauce. Heat to boiling over medium heat, stirring occasionally.
Separate or cut dough into 8 long rectangles, press perforations to seal. Spoon chicken mixture and 1 T. of the cheese into 1 long side of the rectangle. Roll up, pinch edges to seal. Place seam side down in 13x9 glass baking dish. Pour remaining sauce over enchiladas and sprinkle with remaining cheese.
Three friends are celebrating their birthdays today.... Lee Taylor (aka Tiffany!) (LASD ret). HAPPY BIRTHDAY LEE!! xo
and....... Olga Duran (wife of infamous LASD ret. Lt. Jimmy) is celebrating... HAPPY BIRTHDAY OLGA!! xo
and last but not least, Chuck Kuehl (son of my pal Patty and with is bride Linda in the photo) is celebrating. HAPPY BIRTHDAY CHUCK!! xo
Historically this date.............
And births this date include...
1907 – Cesar Romero, American actor (d. 1994)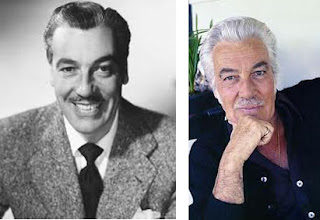 All I know. Nuff said. Happy Saturday. Ciao.
On February 15th, Singles Awareness Day reminds us that there's nothing wrong with being single. In fact, the day after Valentine's Day points out all the ways that singledom benefits our communities and more.
There are several benefits to being unattached. Singles can come and go as they please with no regard to a partner's schedule, wants or needs. Career opportunity? A single doesn't need to consult a spouse before accepting an offer. It's also easier for a single to keep up healthy habits. There isn't anyone to sabotage their efforts to work out and eat healthily. Singles also tend to be more self-reliant and involved in their communities.
Singles come in all ages, too. Whether they're single by choice or happenstance, recently single or pursuing singledom for the long haul, they tend to lead independent lives. However, that doesn't mean they are alone. Singles may be raising a child or grandchild. They may be caring for a parent or sibling.
Despite the images of a spinster, a partying bachelor, a single's lifestyle can take on quite a different look. They may take on many roles from a professional to a community leader, caregiver, and volunteer.
HOW TO OBSERVE
Take a closer look at the single people in your life. They may not need a matchmaker, just someone who doesn't see them as a fifth wheel. Singles, participate in local events.
SINGLES AWARENESS DAY HISTORY
Our research has found that Singles Awareness Day has been around since 1999. In a blog post dated February 11, 2005, Mississippi State University student, Dustin Barne
s
lays claim to the creation of the day. According to his article, Barnes and his high school friends invented it "back in the day." The earliest record we could find of the day in print is 1999. Another celebration has been taking place in the United Kingdom for some time. Some of the articles we found references to the celebration in the UK while others make no reference at all. Whether the observance was created in the US or crossed the pond and grew from there, we can't be sure.
Related Observances