Good 35º super clear sky sunny morning. A touch of ice on the barn roof.
The predicted sun yesterday wasn't here early...
The clouds stayed, but dropped the dark and were fluffy, and the sun came through on and off....
We topped at 71º.
Yesterday Larry of Woodville Rentals came and picked up my riding lawnmower and off to his shop for repair...
Picture of the Day... LOL, what happens when you sit on logs!
Interesting about this alcoholic beverage....
Absinthe is historically described as a distilled, highly alcoholic beverage (90–148 U.S. proof). It is an anise-flavored spirit derived from botanicals, including the flowers and leaves of Artemisia absinthium ("grand wormwood"), together with green anise, sweet fennel, and other medicinal and culinary herbs.
Absinthe traditionally has a natural green color but may also be colorless. It is commonly referred to in historical literature as la fée verte ("the green fairy"). It is sometimes mistakenly referred to as a liqueur, but it is not traditionally bottled with added sugar and is, therefore, classified as a spirit. Absinthe is traditionally bottled at a high level of alcohol by volume, but it is normally diluted with water before being consumed.
Absinthe originated in the canton of Neuchâtel in Switzerland in the late 18th century. It rose to great popularity as an alcoholic drink in late 19th- and early 20th-century France, particularly among Parisian artists and writers. The consumption of absinthe was opposed by social conservatives and prohibitionists, partly due to its association with bohemian culture. From Europe and the Americas, notable absinthe drinkers included Ernest Hemingway, James Joyce, Charles Baudelaire, Paul Verlaine, Arthur Rimbaud, Henri de Toulouse-Lautrec, Amedeo Modigliani, Pablo Picasso, Vincent van Gogh, Oscar Wilde, Marcel Proust, Aleister Crowley, Erik Satie, Edgar Allan Poe, Lord Byron and Alfred Jarry.
1 pound spaghetti

3

/

4

cup chicken broth

1

/

4

cup soy sauce

2 teaspoons sugar

2 tablespoons peanut oil

1 pork tenderloin, thinly sliced then cut into strips

4 scallions, thinly sliced

2 carrots, sliced diagonally

1

/

2

pound fresh mushrooms, sliced

1

/

2

pound fresh snow peas, trimmed

2 cloves garlic, minced minced
Prepare spaghetti according to package directions; drain. Place in a large bowl and keep warm.




Meanwhile, in a small bowl, combine chicken broth, soy sauce, and sugar; mix well and set aside.




In a large skillet over high heat, heat oil until hot. Add pork and cook 4 to 5 minutes, or until no pink remains, stirring constantly. Remove to a plate and set aside.




Add scallions, carrots, mushrooms, snow peas, and garlic to the skillet. Stir fry 3 to 5 minutes, or until vegetables are crisp-tender. Add pork and sauce mixture to vegetables and heat 3 to 5 minutes, or until sauce is heated through. Pour over pasta and toss until evenly coated, then serve.
***This can also be made with beef or chicken; just be sure to use thin strips.
Historically this date....
1939 – The U.S. Navy submarine USS Squalus sinks off the coast of New Hampshire during a test dive, causing the death of 24 sailors and two civilian technicians. The remaining 32 sailors and one civilian naval architect are rescued the following day.
And births this date include...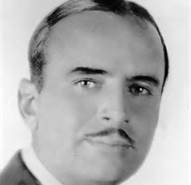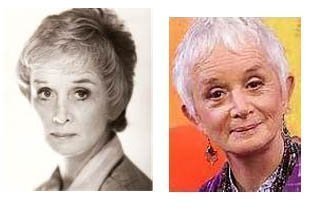 All I know. Nuff said. Happy Saturday. Ciao.
On May 23rd, National Lucky Penny Day hopes you'll have good luck all day long.
See a penny, pick it up. All day long you'll have good luck.
When you are out and about, look on the ground for pennies. It just might be your lucky day!
Years ago a penny was able to buy something. (Check out National Taffy Day – to see what we used to get for a penny.) Today, due to inflation, the penny does not buy much of anything. The metal value and cost of minting pennies exceed their face value. Many nations have stopped minting equivalent value coins and efforts are being made to end the routine use of pennies in several countries including the United States.
The United States first issued a one-cent coin produced by a private mint in 1787. Benjamin Franklin designed it. On one side, it read "Mind Your Business" and the other "We Are One." This coin was made of 100% copper and was larger than today's penny. It came to be known as the Fugio cent. However, the first pennies struck in a United States Mint weren't produced until 1793, but they were also made of copper.
But why are pennies lucky? Well at one time, metals, including copper were precious material. Finding a penny was a valuable find. Sometimes finding a penny had more to do with the daily battle between good and evil. Do you only pick up a penny if it's head side up? Superstitions carry on from generation to generation. And with some of them the rule that says if you find a penny tail side up, you should flip it over and leave it head side up for the next lucky person to find.
On a wedding day, there's also a saying that leads people to put a penny in the bride's shoe. It's more likely to lead to a blister than to bring good luck in that case.
HOW TO OBSERVE
See how many pennies you can find. It just might be your lucky day!